Simple clubbing outfit xDD :: Monday, April 4, 2011
Went out clubbing with some friends last night. Wore a really simple outfit because I wanted to be comfortable and also both cool and warm enough!
Right now the weather is definitely being spring like! So, with the same outfit, one moment you can be freezing and then the next burning up!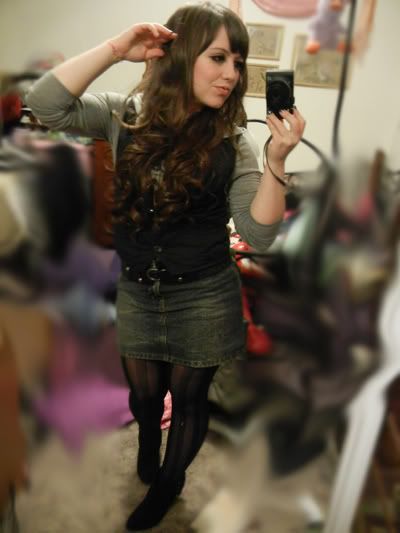 My room is a horrible mess right now. I'll hopefully get around to cleaning it sometime today xD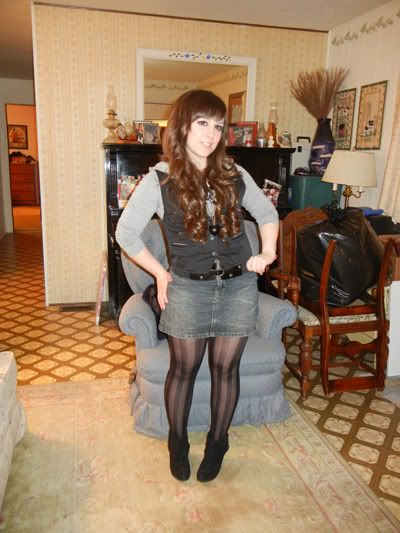 Right before running out the door.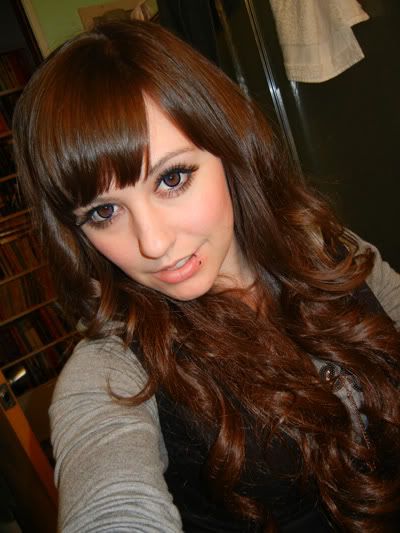 I finally put my lipring back in after having it out for 3 years. I do miss it so!


Friends! I love how Doug's arm looks like it's 3 feet long! We were wearing the same color shirt, so they blend so well!
Sorry for the crappy quality. My cell phone probably has one of the worst cameras on it. The flash makes everyone look like creepy aliens.


and by the end of the night, I was a mess! We danced for hours and hours! My hair never holds up, but my makeup didn't do too bad for once!

And my nails did something interesting...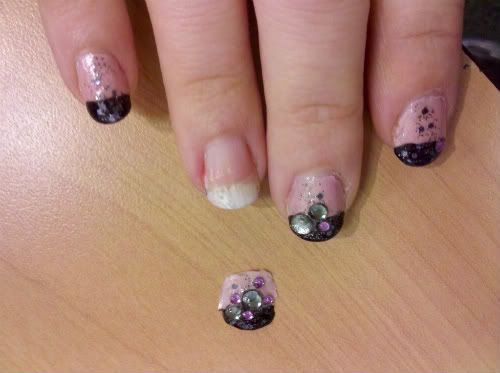 I'm not even wearing gels! But the nail polish just peeled right off perfectly. It was ok, because my nails were starting to grow out and chip anyway.
So, I painted them again.. I went for a kind of deconstructed messy look. I kind of achieved what I was going for, but next time, I'll try to get the lines a little straighter... or maybe that would defeat the point..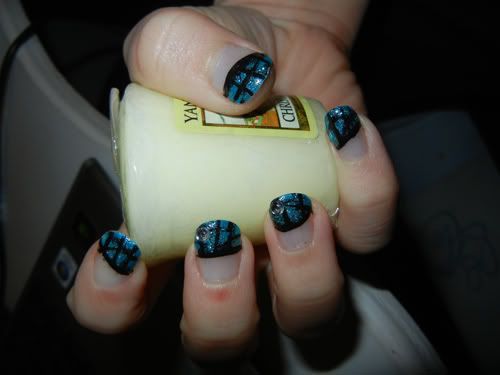 posted by l0ckheart @ 4:29 AM

------------------------------------------------------------------------------
Newer Posts
Older Posts