Ameba :: Thursday, July 28, 2011
I've decided to start updating my Ameblo again!
It's been almost a year since I've written in it, and returning to Chicago, and getting to talk to some awesome gals up there, I've decided that I've been a lazy so-in-so and I needed to get my Japanese back.

So, for all ya'll who can read Japanese/those of you with Amebas, I would love to see your blogs too!

My Ameba

and so this post has something to do with gyaru!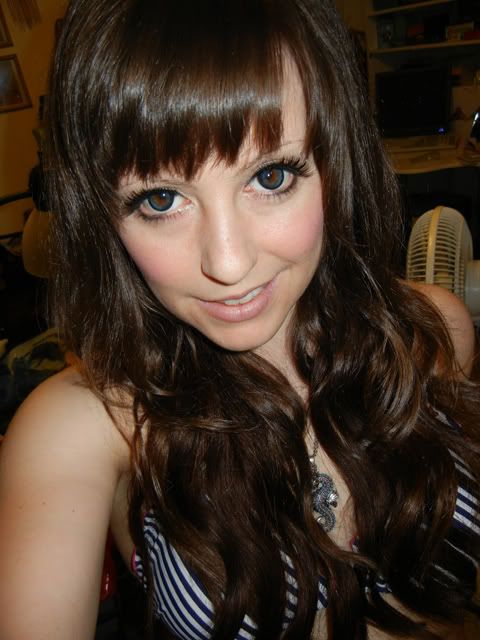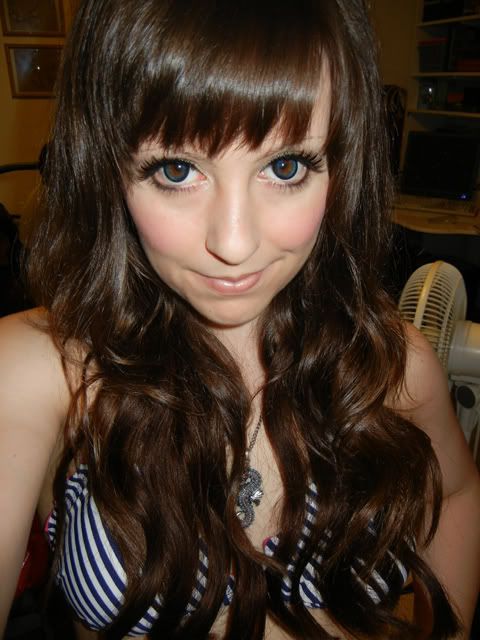 About to go get my swim on :)
posted by l0ckheart @ 11:12 AM
4 comments

------------------------------------------------------------------------------
To Chicago and Back! AGAIN! :: Wednesday, July 27, 2011
SUPER PICTURE HEAVY POST AHEAD!

And that's it for the fun font. I'm so tired right now, I can't think enough to make my post really pretty! (,,#゚Д゚)

Went back up to Chicago to hang out with my Evil! It was amazing fun!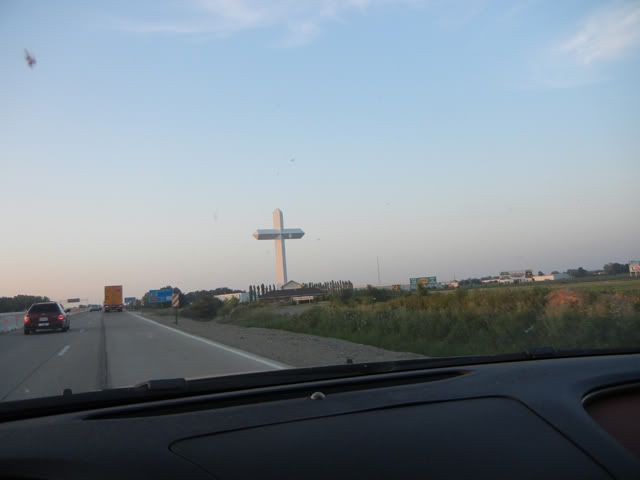 So because of the prospect of lots of traffic and construction on both HWY 55 and HWY 80 I took a different route up to Chicago. AND OMG! Literally. You can see this giant cross for MILES. seriously... why?



Chicago 209 miles...



Pretty sky!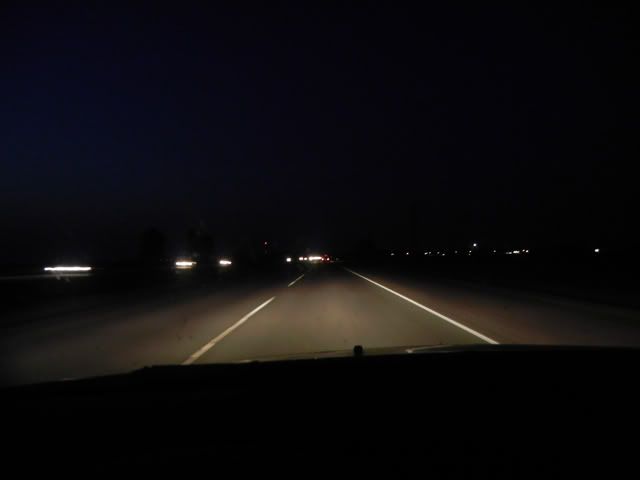 And, now it's night time! Still 2 hours to go.



While I lived in Japan, I told Evil that ONE DAY I would be small enough to fit in her clothes. That day has finally come! HAHAHA! Yay! Since I'd been on the road for 4+ hours, I didn't feel like putting too much effort into what I was wearing. But, whatevs. We went out to a bar that night.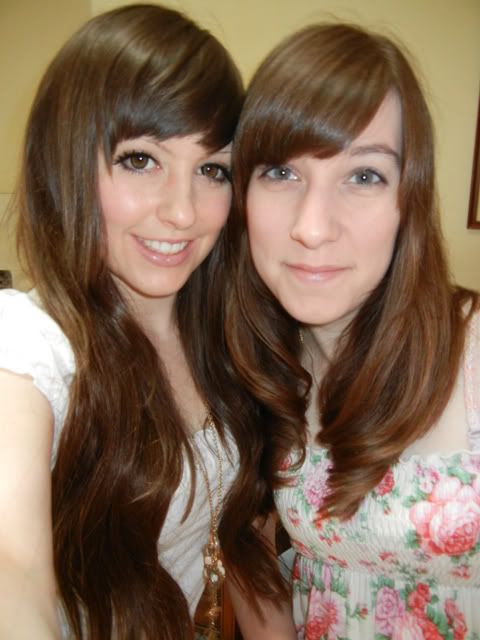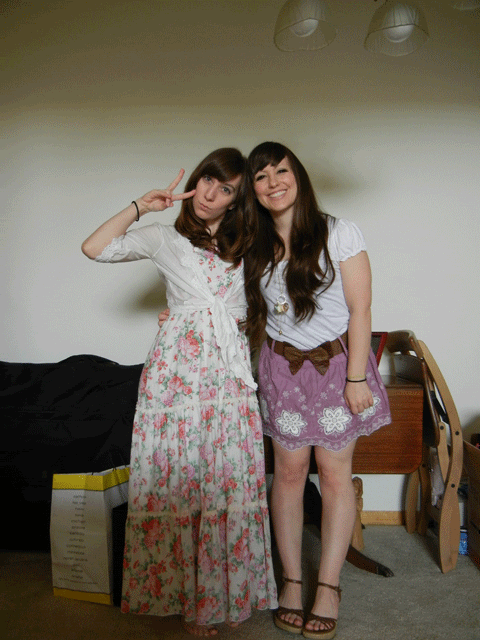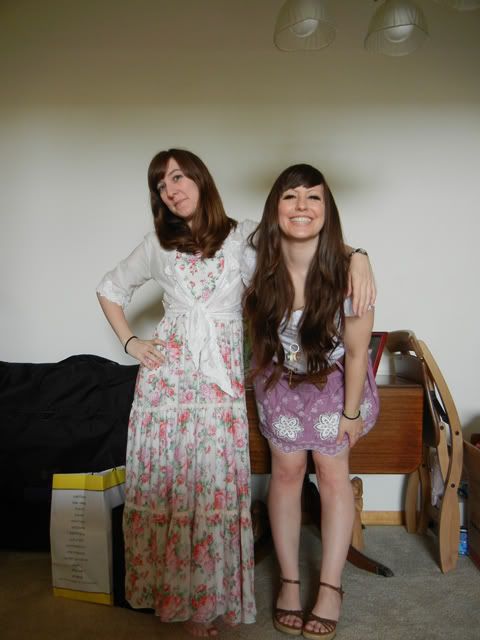 Next day. Going out for lunch before Evil had to go to work.



In the car!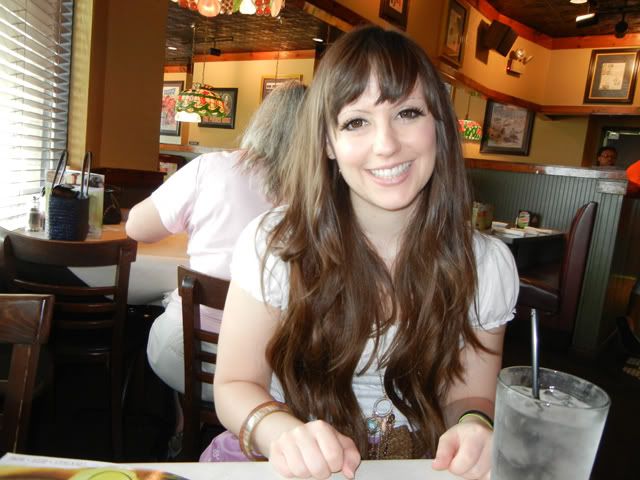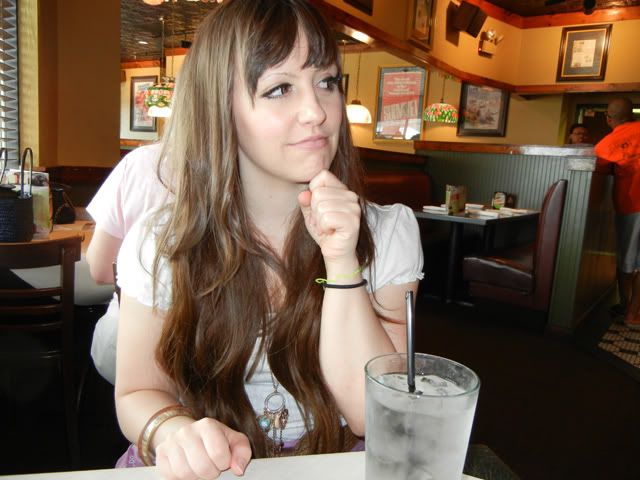 At Ruby Tuesday! My bangs were a mad mess! :P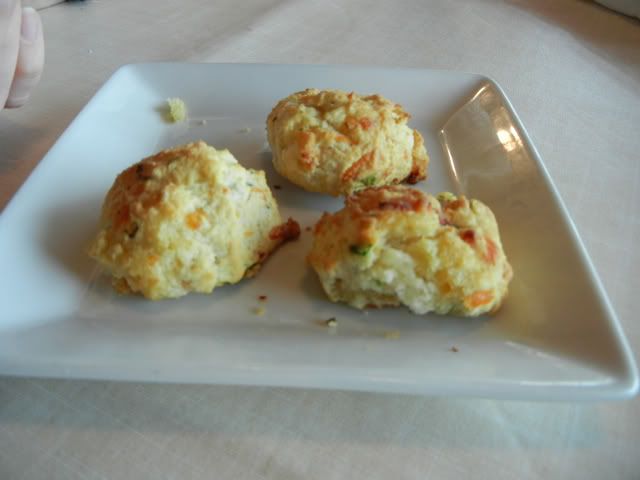 The appetizers. MMMM so buttery and garlicy! YUM!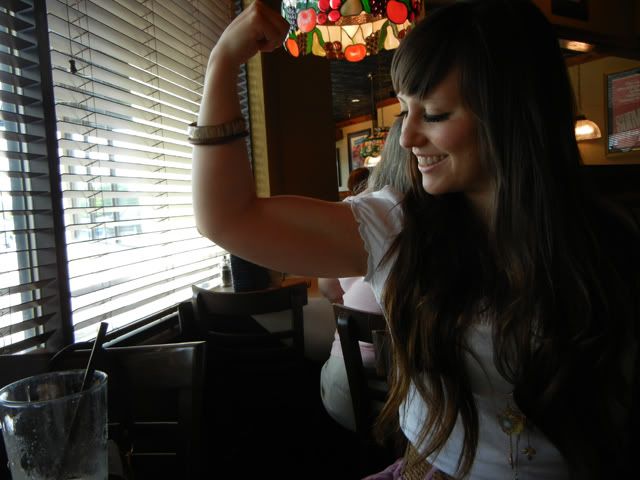 My muscles are HOT!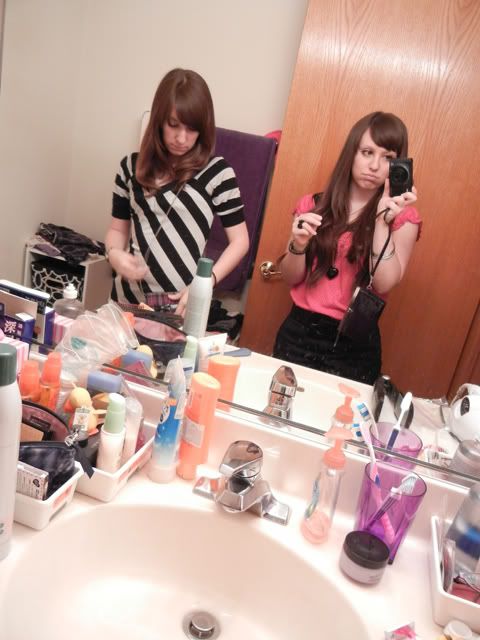 Later that night after Evil got off work. We went out DANCING! WOOOT!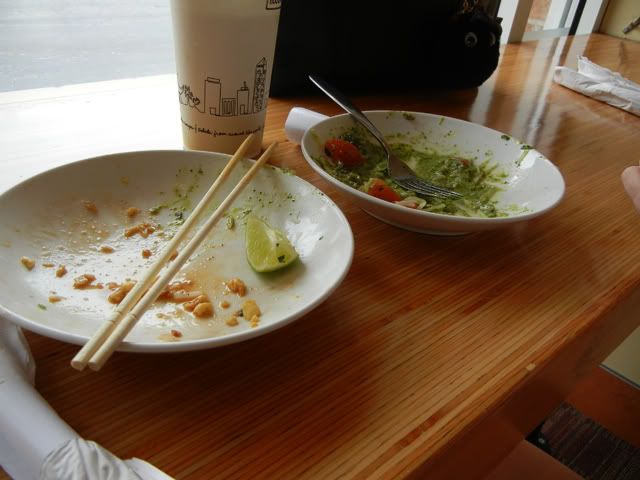 The next day we went out to Noodles & Co for lunch. I forgot to take any pictures of food before we actually ate it.



At noodles!

Next, we headed out to Mitsuwa to meet up with Krystal and LA for a mini impromptu gyaru meet. I totally sucked at taking any pictures for the entire night.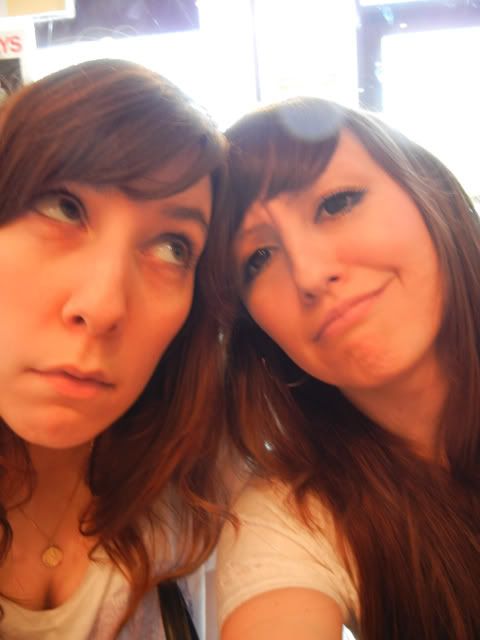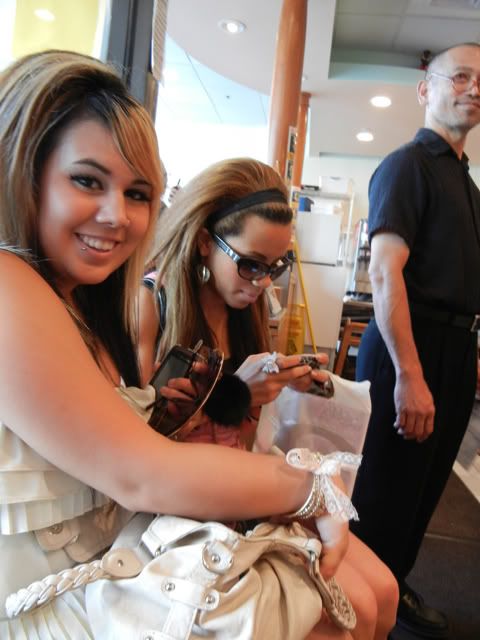 At Sushi Station! Waiting waiting waiting to eat! and Cutie Krystal and LA.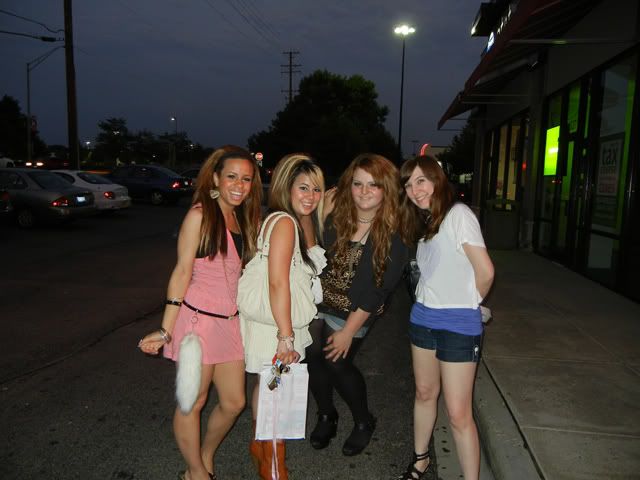 Everyone but me! Nikki joined us at sushi station! It's crazy how much we had in common!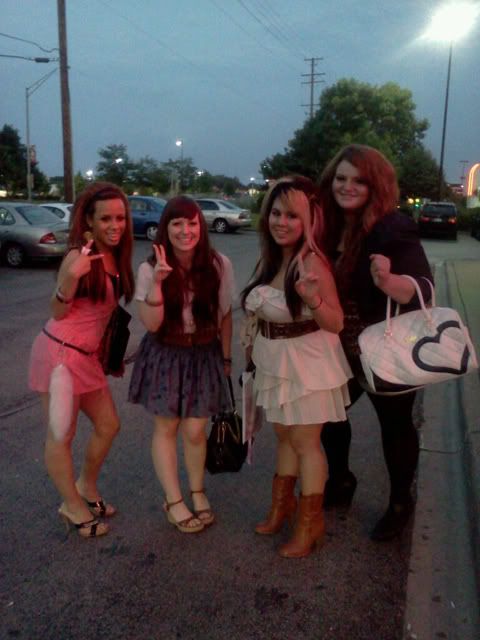 Picture by LA.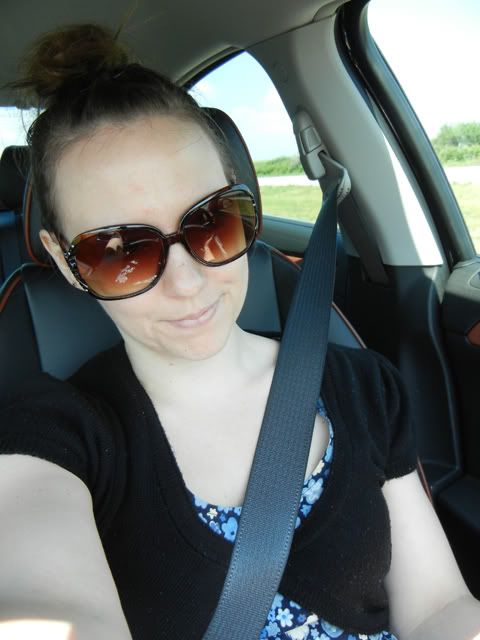 ANd then finally, last day. Evil and I ate breakfast at OS and then I got on the road to get on getting on. On my way home. No makeup...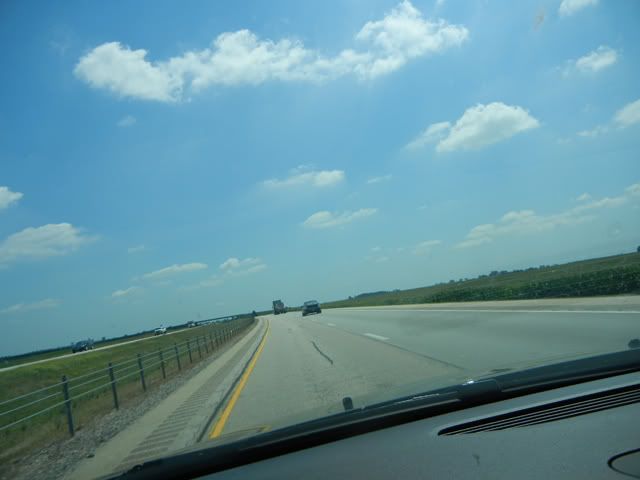 But it was a beautiful beautiful day for a drive.

posted by l0ckheart @ 10:43 AM
4 comments

------------------------------------------------------------------------------
DMV POST!! :: Friday, July 22, 2011
I meant to make this post yesterday, but I was so tired after work, I couldn't even think about it. Also, I went over to my friends house for my
BIRTHDAY DINNER! OMG!
I can't even believe it's been another year! 26 years young.

I so far haven't done anything special for my birthday. I hung out with friends last night, and today I hung out at home, and then my brother and sister in law came over for dinner tonight.

My REAL fun wont start until tomorrow! After work tomorrow I'm going to jump in the car and drive up to Chicago so I can hang out with my EVIL! I plan for fun Mitsuwa runs, a night at the club, and a killer massage!!! Probably some shopping will happen as well.
YAY!!!

Anyway, back to the point of this post!!!

2 days ago, I had to go to get my driver's license renewed. I received a letter in the mail telling me that not only did I have to go to the DMV to get my license renewed, but I had to take an eye test and also RETAKE the written driver's exam!
NOOOOOO!!!

SO, I was a little nervous about having to take the exam because I hadn't taken it since I was 16 years old! (10 years ago) \(O_O)/~~~

However, when I got to the DMV, they didn't make me take it! The lady behind made a mistake, and they already had my license printed out before she saw that my form said I had to take it. OOPPPS! too late! So I got a free pass!



THE SUN IS TOO BRIGHT!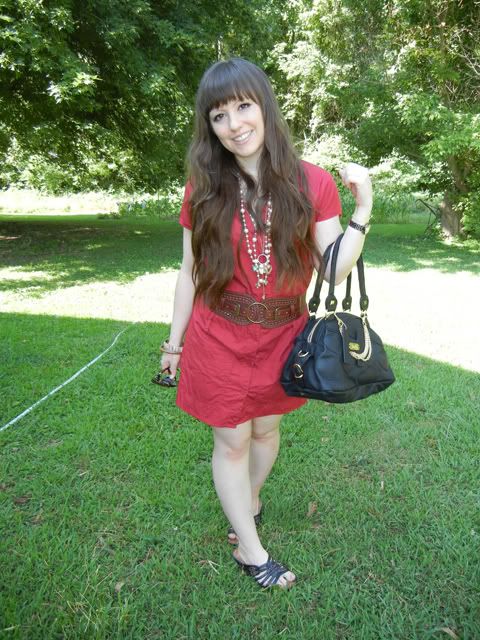 Outfit I wore to the DMV.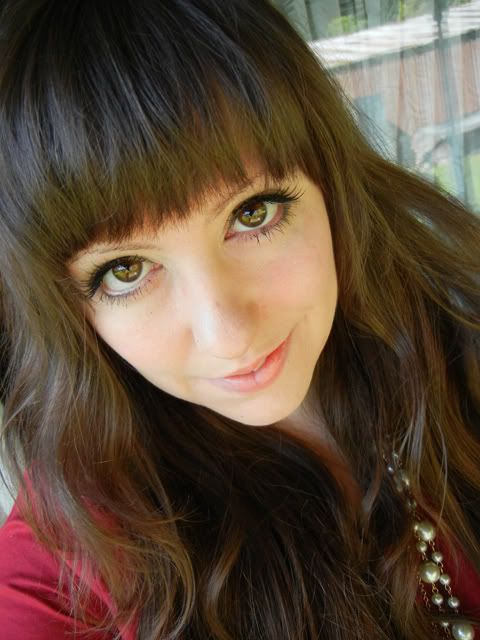 I didn't wear any lenses because they probably would make me take them out anyway.

And, finally.... for the giggles, I'll let you all see my previous Driver's licenses!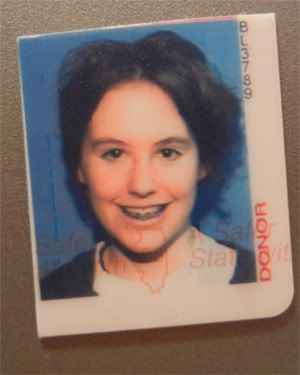 My very first one! 16 year old Rachel. Now, this was 10 years ago mind you! I had a mouth full of braces and EXTREMELY BUTCH short hair. MMMMM Sexy!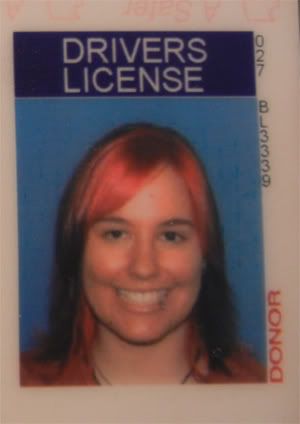 Now, this one is just 5 years ago. 21. DRINKING AGE! Lip ring, pink hair... I've had to use this to get into the clubs for the last 5 years... and let me tell you, I get the fish-eye EVERY TIME! I've even had a bouncer quiz me about my information. I always think... who would use a fake ID that looked SO MUCH DIFFERENT unless it was that person's actual ID?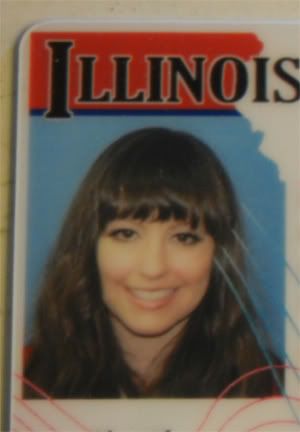 And... yup, the new one. It looks like me... but the picture is so bad! The lady didn't really give me a chance to smile, so she got me half smirking. BOOOO! But, at least it looks more like me, so I shouldn't get any more trouble getting into clubs... I hope.

I wish they would let you take a picture and bring it in like they do for your passport picture.

Anyway, I also wanted to put up what I wore today. Very simple sitting around, it's my birthday, outfit.



My hair was a mess after being outside in the extreme heat!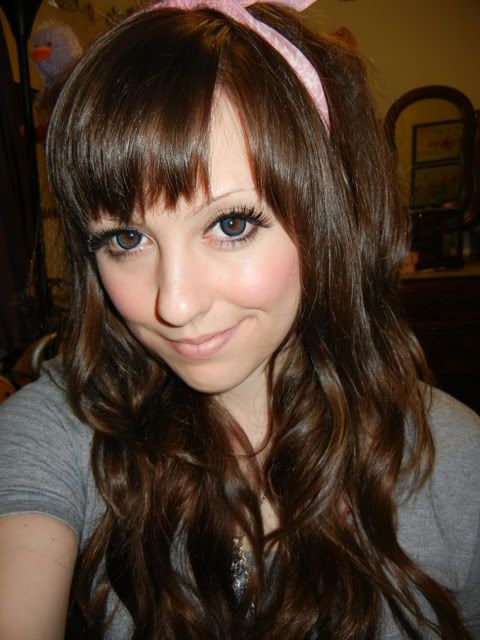 Since I had 2 pairs of extensions, and the one pair I got for free when HeadKandy sent me the wrong ones, I decided to cut the one set down. I don't always want to have SUPER long hair, so now I have medium long, long, and super long sets. I figure not only does that make it so I can have a little bit shorter hairstyles, but now my extensions will blend with each other better with all the different layers.
posted by l0ckheart @ 12:38 PM
8 comments

------------------------------------------------------------------------------
Shopping and lunch with my mama! :: Wednesday, July 20, 2011
Nothing too special to post about.
Yesterday, I had plans to go to the DMV to get my new driver's license. BUT, unfortunately, the DMV is closed on Mondays!!!
NOOO! (,,#゚Д゚)
So, I had to wait until today to go. (I'll write about that tomorrow)
Instead, my ma and I decided to go shopping for a bit and then get lunch.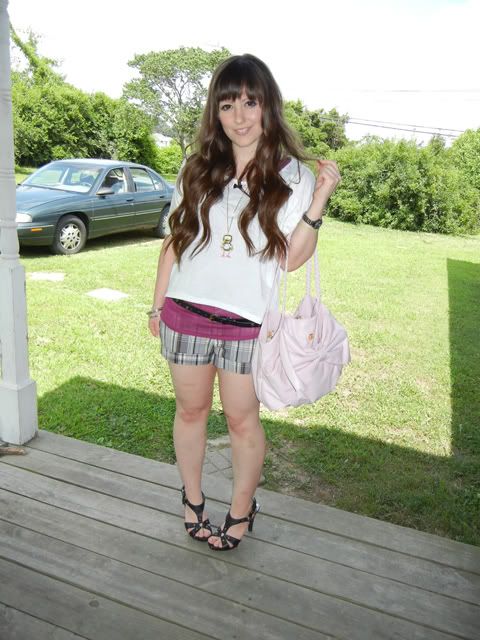 Outfit. I love ♥♥♥ these oversized t-shirts!
SO CUTE!

We didn't do all that much. I'm saving money or trying to 「(; ・_・), so I didn't really feel like buying anything. But, I did buy some basic items that were on sale! Put me in a shopping center, and I can't help myself. I have to buy something! FAIL!!


Just a basic print t-shirt. I thought it was a really pretty color, and it was only $5,
I couldn't pass it up!

And, an ugly yellow tank. I've wanted something in this ugly mustard color for awhile, so, why not get this to see if I can use it! $4 so yay!

After shopping we went to TGIFriday's. OMG! My kryptonite! I got Sesame Jack Chicken strips, and I ate ALLLLLL of it! Bleh!


NOMNOMNOM!!

And I was still a little hungry after! But, I refrained...
but this dessert looked so yummy!



Finally, there was such a pretty sun set yesterday!



I wish I could have gotten a little better picture of it, but this one is still pretty.

That's all for now. Sorry for the boring post!!! ☆彡

posted by l0ckheart @ 11:59 AM
0 comments

------------------------------------------------------------------------------
Newer Posts
Older Posts