DMV POST!! :: Friday, July 22, 2011
I meant to make this post yesterday, but I was so tired after work, I couldn't even think about it. Also, I went over to my friends house for my
BIRTHDAY DINNER! OMG!
I can't even believe it's been another year! 26 years young.

I so far haven't done anything special for my birthday. I hung out with friends last night, and today I hung out at home, and then my brother and sister in law came over for dinner tonight.

My REAL fun wont start until tomorrow! After work tomorrow I'm going to jump in the car and drive up to Chicago so I can hang out with my EVIL! I plan for fun Mitsuwa runs, a night at the club, and a killer massage!!! Probably some shopping will happen as well.
YAY!!!

Anyway, back to the point of this post!!!

2 days ago, I had to go to get my driver's license renewed. I received a letter in the mail telling me that not only did I have to go to the DMV to get my license renewed, but I had to take an eye test and also RETAKE the written driver's exam!
NOOOOOO!!!

SO, I was a little nervous about having to take the exam because I hadn't taken it since I was 16 years old! (10 years ago) \(O_O)/~~~

However, when I got to the DMV, they didn't make me take it! The lady behind made a mistake, and they already had my license printed out before she saw that my form said I had to take it. OOPPPS! too late! So I got a free pass!



THE SUN IS TOO BRIGHT!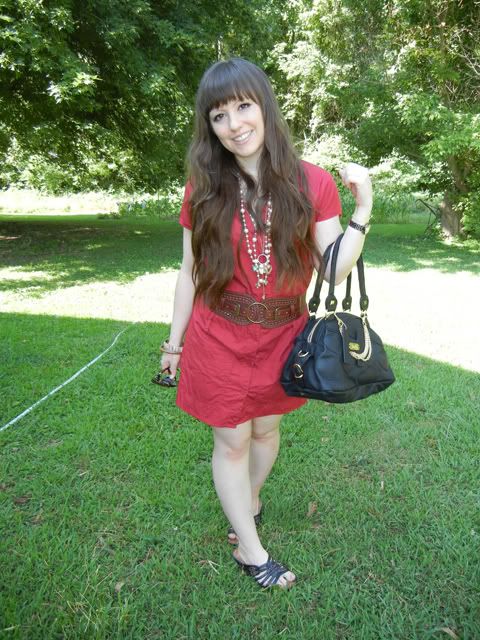 Outfit I wore to the DMV.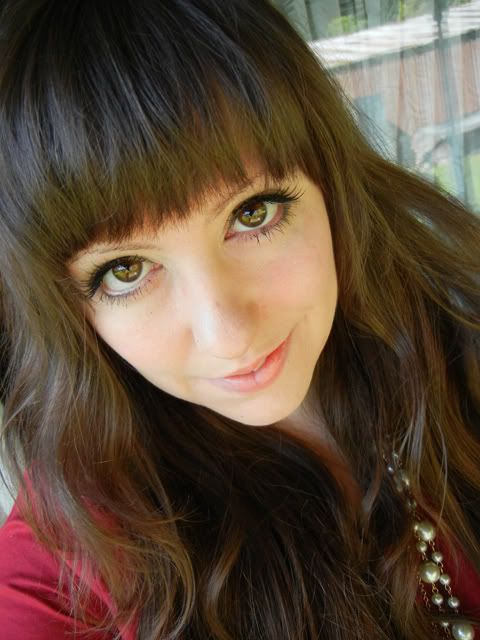 I didn't wear any lenses because they probably would make me take them out anyway.

And, finally.... for the giggles, I'll let you all see my previous Driver's licenses!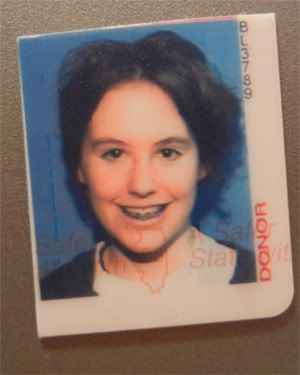 My very first one! 16 year old Rachel. Now, this was 10 years ago mind you! I had a mouth full of braces and EXTREMELY BUTCH short hair. MMMMM Sexy!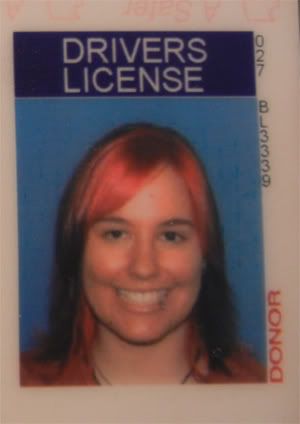 Now, this one is just 5 years ago. 21. DRINKING AGE! Lip ring, pink hair... I've had to use this to get into the clubs for the last 5 years... and let me tell you, I get the fish-eye EVERY TIME! I've even had a bouncer quiz me about my information. I always think... who would use a fake ID that looked SO MUCH DIFFERENT unless it was that person's actual ID?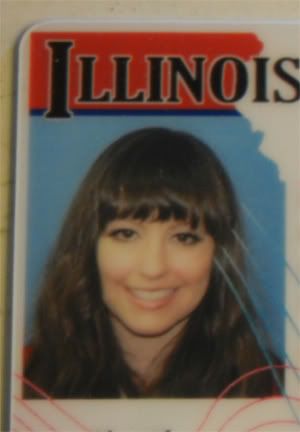 And... yup, the new one. It looks like me... but the picture is so bad! The lady didn't really give me a chance to smile, so she got me half smirking. BOOOO! But, at least it looks more like me, so I shouldn't get any more trouble getting into clubs... I hope.

I wish they would let you take a picture and bring it in like they do for your passport picture.

Anyway, I also wanted to put up what I wore today. Very simple sitting around, it's my birthday, outfit.



My hair was a mess after being outside in the extreme heat!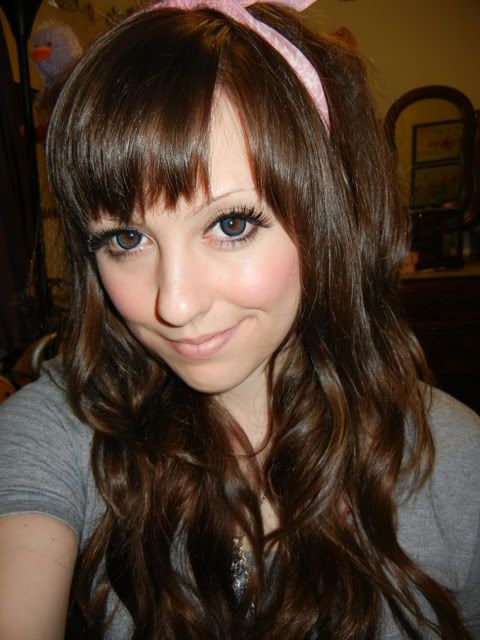 Since I had 2 pairs of extensions, and the one pair I got for free when HeadKandy sent me the wrong ones, I decided to cut the one set down. I don't always want to have SUPER long hair, so now I have medium long, long, and super long sets. I figure not only does that make it so I can have a little bit shorter hairstyles, but now my extensions will blend with each other better with all the different layers.
posted by l0ckheart @ 12:38 PM

------------------------------------------------------------------------------
Newer Posts
Older Posts