Big Weightlosssss! :: Tuesday, July 19, 2011
Ok... Not going to lie, while I was in college I had a weight problem

. My problem was, I saw it, I ate it. Because of this, I didn't really take that much care with my appearance and I went from an athletic sized 3 to a size 13.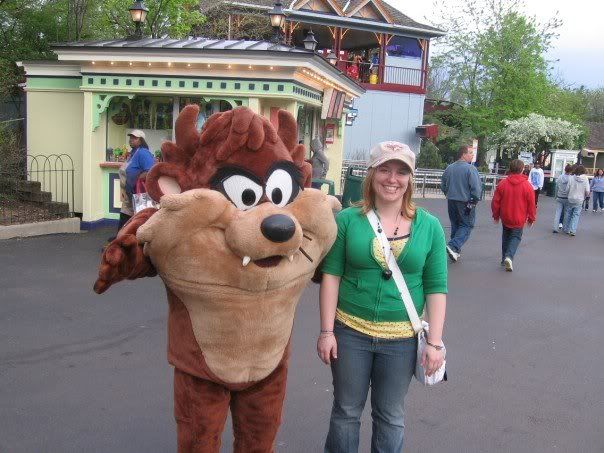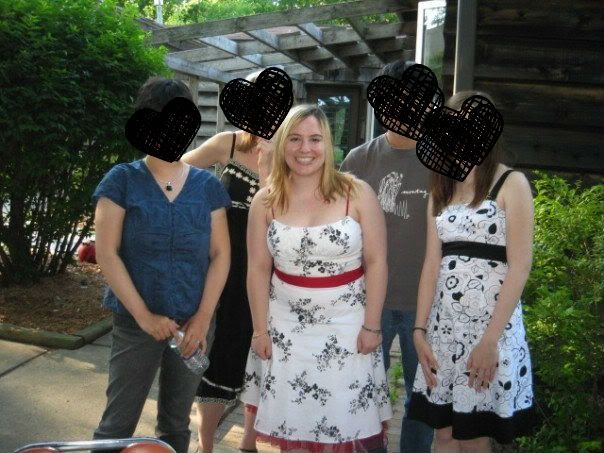 Yes, that is me.
In my opinion, I was shaped very much like Taz. Which is hilarious, because LOOK, I'm standing right next to him!

Over the last couple of years, I've been working to fix this problem and have come a long way from where I was 4 years ago.
Since that time, I've lost over 40 pounds (18kg) (ヾ(´・ω・`) . I still plan on losing about 10 more pounds (Hopefully before my trip back to Japan).

10 more lbs is totally do-able. Especially since I've been dropping weight steadily recently.

I now take care of myself a lot better than I ever did, and because of that, my self-esteem has healed.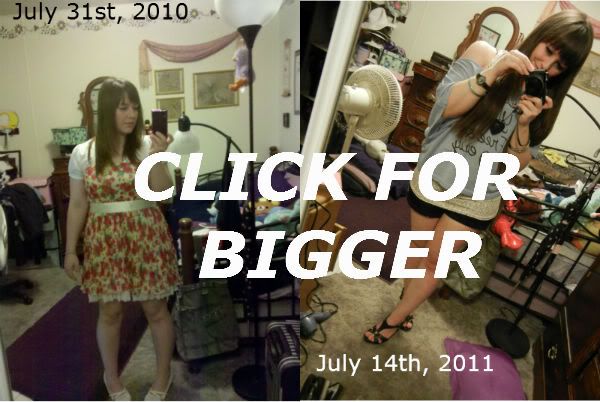 Me, probably about 20 lbs heavier than I am now vs. Now.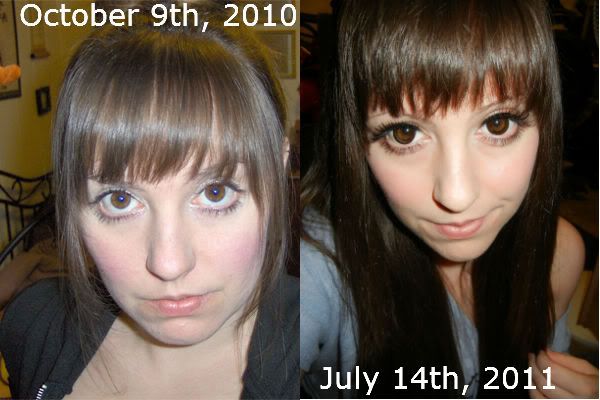 And my face is like a new person's face!

Nothing was photoshoped at all aside from the resizing and putting together of the images just in case someone was wondering. I put them up just how my camera took them :)

It's just so crazy how much can change in one year.

It took me about a year of going back and forth to lose the extra 20 pounds I had. And, I figure I have a couple more months to go before I'm down to the weight I want to be.
I wanted to give up so many times, but I got my butt up and stopped eating bad foods.

I just want to say to everyone that has struggled with their weight, it takes time, but it is totally do-able. Don't be suckered into the quick fixes out there. THEY DO NOT WORK. Sometimes they do help you lose weight, but they hurt your body in so many more ways, that it isn't worth it.
Slow and steady, with exercise and good diet. That's the trick to losing weight and keeping it off!


GOOD LUCK!


posted by l0ckheart @ 12:08 PM

------------------------------------------------------------------------------
Newer Posts
Older Posts