New blog layout!! :: Sunday, August 28, 2011


Made a new layout cause I was feeling creative today!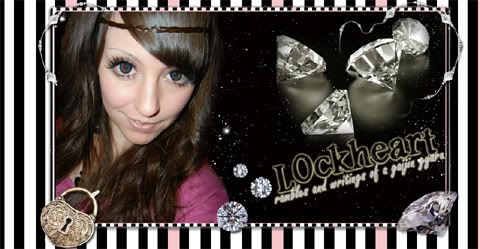 Also, I had a fun day running about taking random pictures! And, I just wanted to put up 2-3 of my favorites from today!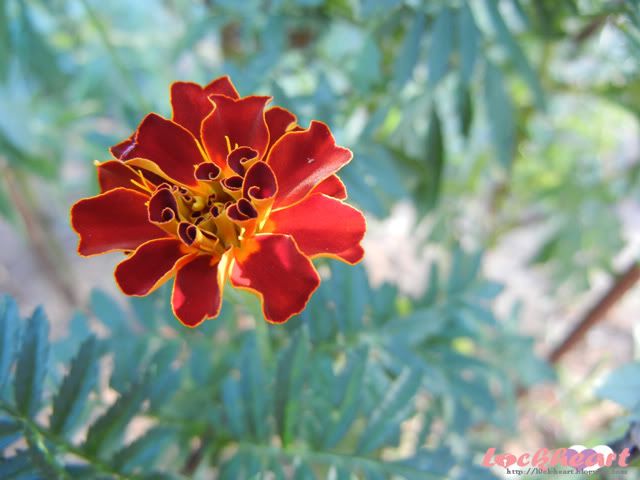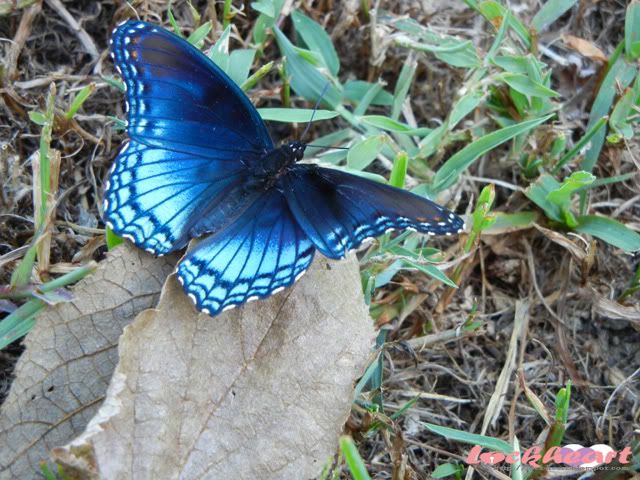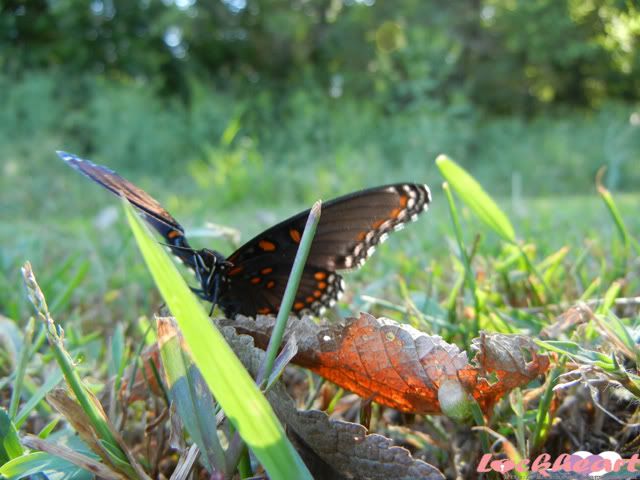 Oh! and this liquor is AMAZING! If anyone knows cinnamon toast crunch? It's like cinnamon toast crunch milk alcohol. Delicious!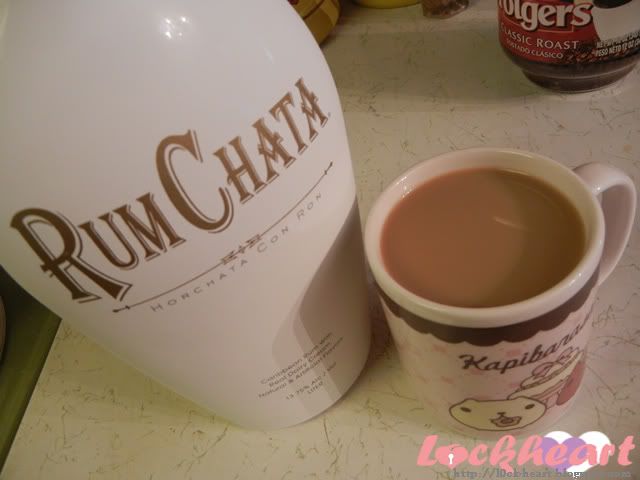 Fun low-key day! Just spending a little time outside and enjoying the end of summer weather!

Now I'm gonna go see what there is to do on a low-key Saturday night!



posted by l0ckheart @ 10:58 AM
4 comments

------------------------------------------------------------------------------
Pore Putty Review and News :: Friday, August 26, 2011

So first, my news! Monday morning, I went into work feeling very good... and left with my future in jeopardy (oh my so dramatic!)

I was let go. (ι´Д`)

They just couldn't keep me any longer. The economy is very bad around where I'm living, and the doctor's office just hasn't been getting the work it needs. Since I was the last one hired, I was the first one fired. DRAT!

Needless to say, I've been searching for a new job, and hope that I can find something suitable quickly.
What's maybe the saddest/most humorous part is that Sunday night, I bought my tickets for going back to Japan over New Years... I thought for sure it would be no problem, because I had a steady job... heh, WRONG!

The situation is pretty sucky, so I doubt I'll be going out as often, which means I might not have the umph for dressing nice. So, please forgive me if my entries are boring or scarce.

:--☆--:*:--☆:*:--☆--:*:--☆--:

OK! On to my review!!



Sana Pore Putty Makeup Base!

Recently, I've started using this product and have found it is
AMAZING!

So obviously you put it on first (after moisturizing). It is a clear translucent base that goes on very silkily smooth, and then makes your skin soft, minimizing your pores, and evening out the look of your skin. It provides an amazing canvas for the next steps in the makeup process. It contains a silicon sebum absorbing powder that helps conceal flaws and absorb oils.

I've noticed since I've started using this product, my makeup goes on exceptionally smoothly and then floats lightly without settling into my creases. My pores (which are not small AT ALL) are minimized, and my skin doesn't get as shiny or oily feeling throughout the day. It's just... WONDERFUL!

I've really been searching for a base that does all of those things, and this product does everything it promises.

What I like most about it is that it is clear (so no worries about it conflicting with the color of your foundation), scentless, and takes very very little to cover your entire face.

Needless to say, I'm IN LOVE!

I've heard that it doesn't work so good with all foundations, though. I've been using Revlon Age Defying Makeup with Botafirm as my foundation and together they're pretty awesome :)

:--☆--:*:--☆:*:--☆--:*:--☆--:

Along with the makeup base, I picked up the face powder.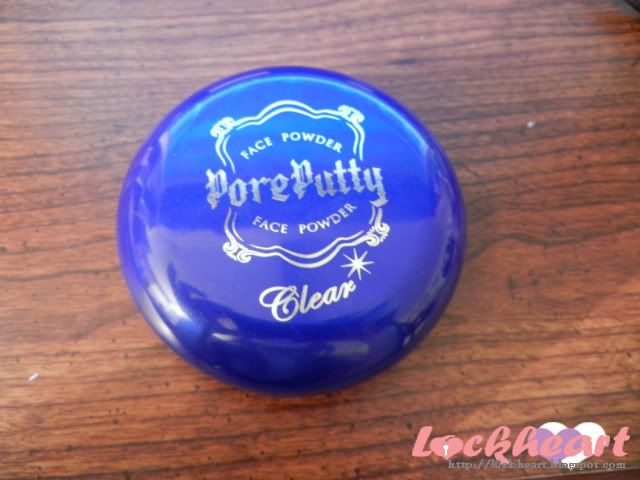 This powder is to use after you've put all your makeup on. This product also contains silicon and sebum absorbing powder that it says helps cover pores, gives a matte finish, and keeps your makeup from melting off.

From using it with my normal makeup routine, (with and without the makeup base) I've noticed this powder actually does help my makeup stay and when my skin does start to look a bit shiny, it's helpful at getting that matte finish back. It goes on mostly clear, but it has a bit of a color to it. I'm not so sure it would work on darker shin tones (I'm pale as they come!) But, it's not too dark for my complexion at all.

My only complaint with this product is that if your skin is a bit oily or a little wet or if your foundation isn't completely dry, then the powder cakes up strangely and leaves colored patches on your skin. So, when using this product, it's good to blot your face a little before applying it. If you do this, then the powder is really good at making your makeup stay and giving you a great matte finish.

BUT, if you're using the makeup base, I don't really feel like it's necessary until much later in the day.

:--☆--:*:--☆:*:--☆--:*:--☆--:

SO, I took some goofy pictures, to cheer myself up a bit and cause I was bored before I headed out for another day...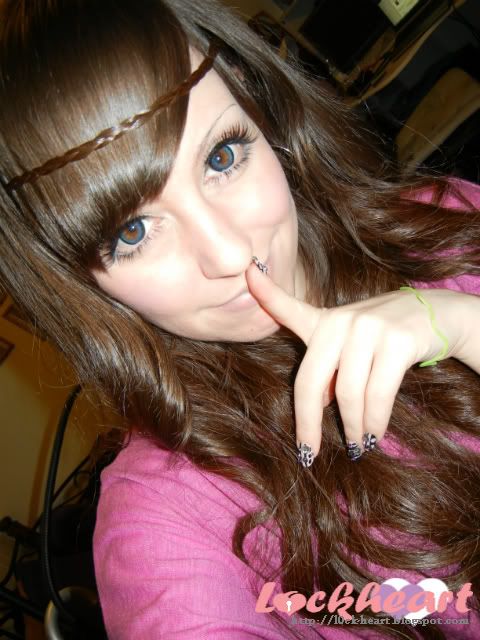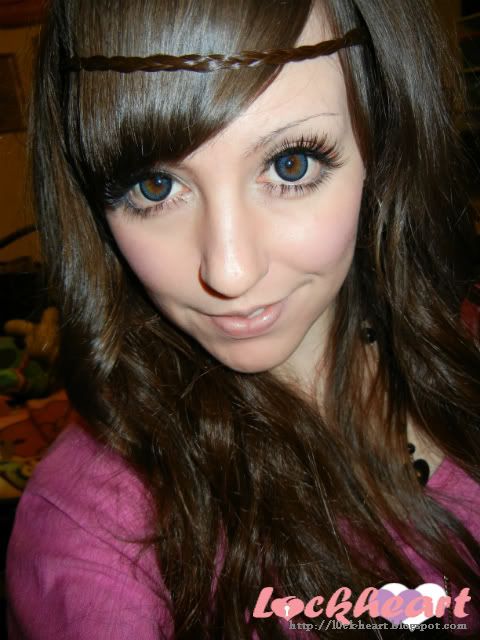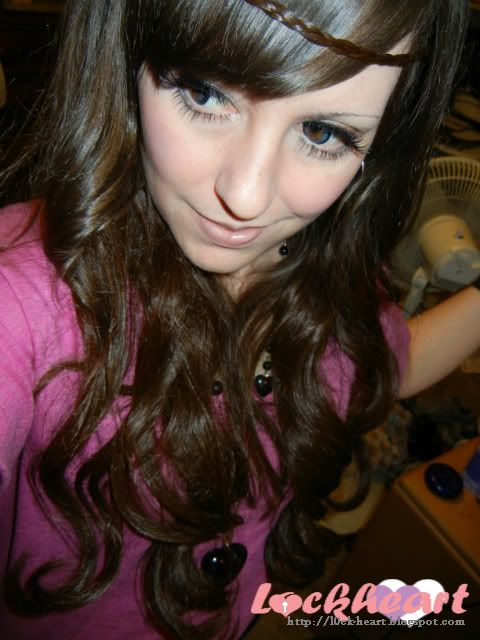 Making funny faces always makes me feel better!
(*≧▽≦)



Outfit.

ANNND~ New nails.



Anyways, wish me luck in my search for meaningful employment in the near future!!


posted by l0ckheart @ 3:26 PM
6 comments

------------------------------------------------------------------------------
Long day! :: Monday, August 22, 2011

Yesterday was a long day for me. I went out and had lunch with my friend, dinner with my parents, and then out to a club for my friend's birthday party!!

I didn't really take a ton of pictures because all I had along with me was my phone... and the camera on it is a JOKE! But, I did get a couple shots before I left for the day.

:--☆--:*:--☆:*:--☆--:*:--☆--:

First off, what I was wearing!!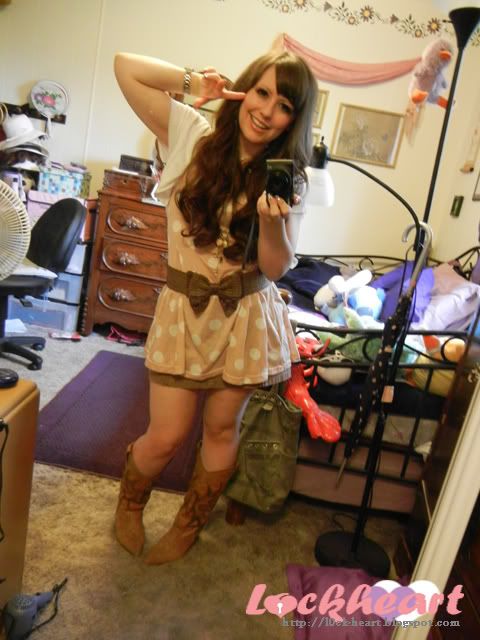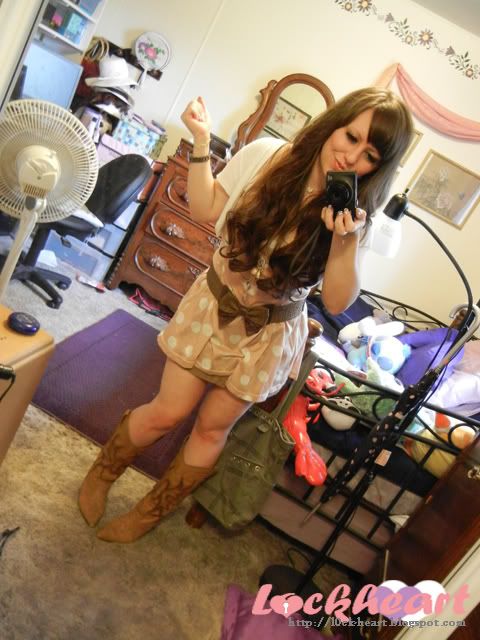 Outfit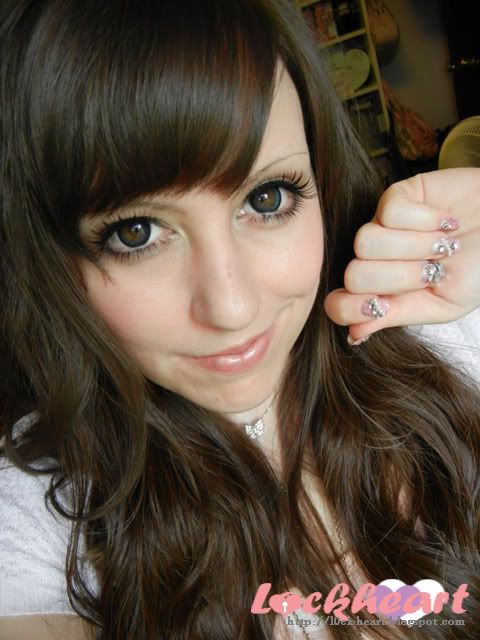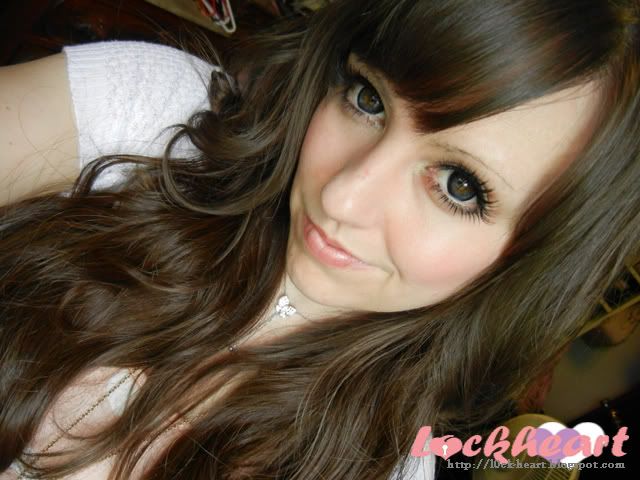 Makeup.

My friend Tim and I went out to Shogun's. It's a semi expensive Japanese restaurant right next to where I work. We shared a sushi plate and it was DELICIOUS.
The last sushi plate we got because the ingredients sounded so much like one of my favorite sushi from my favorite sushi restaurant in Chicago Sushi Station.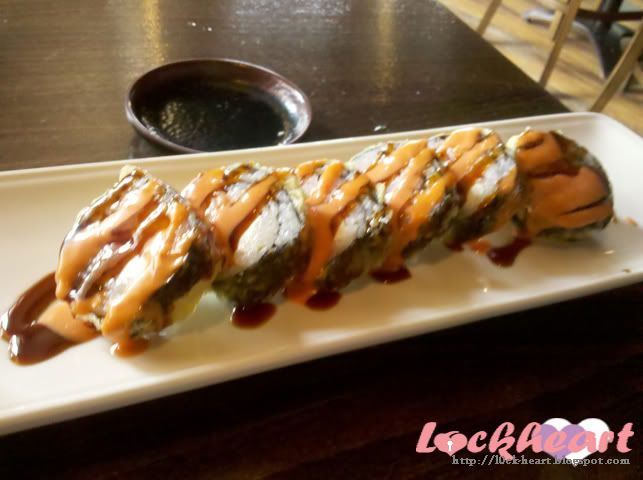 This one is called the sunshine roll... but it is TOTALLY the Godzilla roll from Sushi Station! I was SO happy!

:--☆--:*:--☆:*:--☆--:*:--☆--:

Later that night, I went out for my friend Laura's birthday bash! I changed my hair up a little bit before I left, and just kept on what I was wearing.




It was a wild night! Sorry bad phone pictures!

O(≧∇≦)O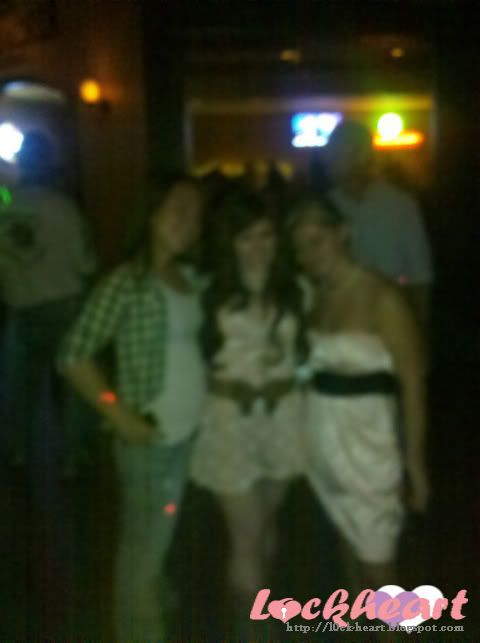 Hail to the awesome that is my phone camera... the pictures are just OH SO CLEAR xDDDDD
( ̄~ ̄;)

The night was super fun! I'm hoping for someone else to have put up some of the pictures... cause man.. some of them were epic!

:--☆--:*:--☆:*:--☆--:*:--☆--:

OH! and new nails!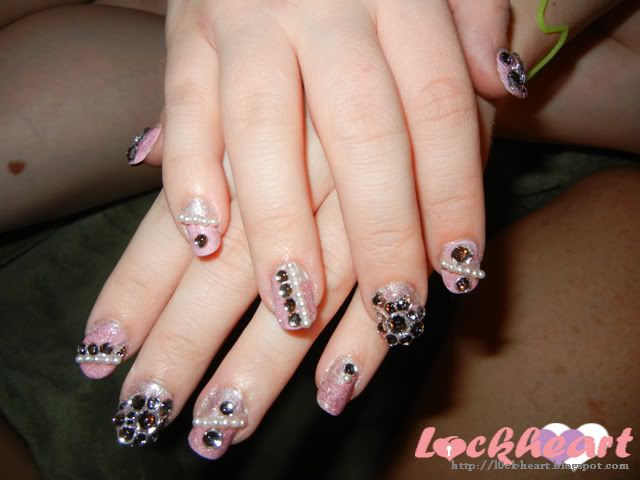 These weren't supposed to end up like this... but they did. SO there...


posted by l0ckheart @ 1:01 AM
12 comments

------------------------------------------------------------------------------
Help! :: Wednesday, August 17, 2011
Been thinking lately about dyeing my hair again! It's been over 3 years since I last dyed my hair, and I'm a little sick of my natural hair color now!
( ̄へ ̄)
So, I'm looking for some advice from all of you lovely gals!

Here's some pictures (some serious, some not so much) to get some ideas going.

I'm partial to the silver color... or more of a platinum blonde. (but I couldn't create the platinum color because I'm not THAT much of a photoshop wiz....)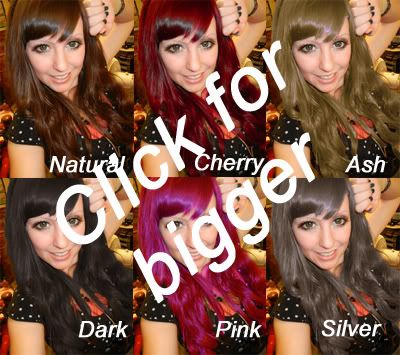 So, Help me decide which color direction I should go!!!
\(o ̄∇ ̄o)/



posted by l0ckheart @ 6:45 AM
12 comments

------------------------------------------------------------------------------
Nothing interesting. :: Sunday, August 14, 2011

Just wanted to put up some of my recent pictures!

When I was up in Chicago, my friend Nikki gave me some bottom lashes to try. I didn't think I liked them, but I took them home to try them.



Dolly Wink No.5 Real Nude

I tried them out last night when I was going out to the club and
OMG! LOVE! ヾ(^∇^)
I think when I tried them in Chicago, I already had mascara on my bottom lashes, so the false lashes weren't sticking correctly and looked really odd. But, when I tried them yesterday night, they looked just right (imo) So, now I've found some nice bottom lashes that I actually like.

Thank you, Nikki!

Anyway, makeup and outfit for dancing yesterday!



Wearing my Princess Mimi Green Apple lenses. Not my favorite any more... need to find some other green ones that are vibrant that aren't so... whatever these are...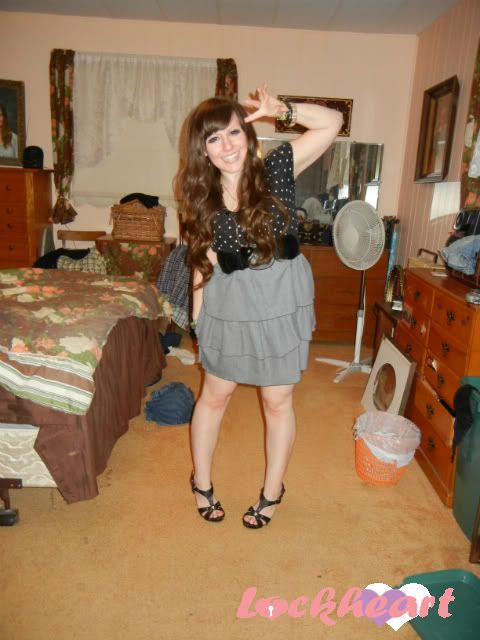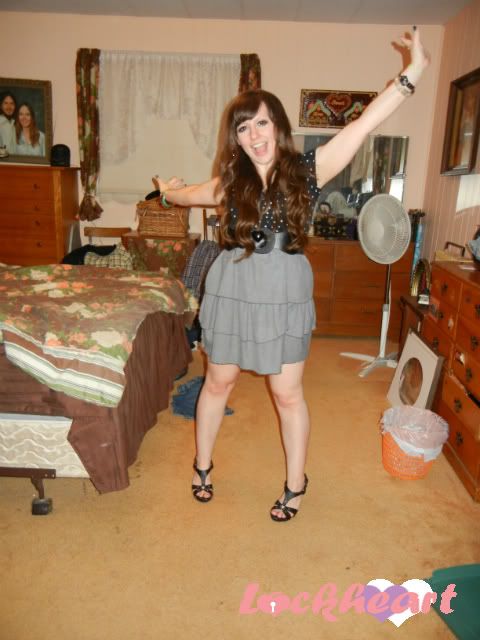 Being silly before I left.

Soon I'm gonna be getting a better clutch, so I'm gonna bring my camera with me to get some pictures... one day.



posted by l0ckheart @ 1:27 PM
2 comments

------------------------------------------------------------------------------
Mitsuwa Summer Festival! :: Wednesday, August 10, 2011

PICTURE HEAVY!!

I can't believe it's been so long since I last wrote!

This last weekend I went back up to Chicago for the Mitsuwa Summer Festival. I had such a blast and got to meet back up with some of the Chicago gals!

:--☆--:*:--☆:*:--☆--:*:--☆--:

I headed up there after work on Thursday. That night, Evil and I didn't really do much. Ate dinner and pie, and just generally hung out.

On Friday, we had BIG plans! We decided we would go swimming, and then we would head out to King Sauna and Spa.



Off to the pool!

I haven't been swimming since I was last in New Orleans! And I finally got to wear my new bathing suit!!
We mostly laid in the lazy river the whole time. Even though we were at the pool for hours, I still didn't manage to get a tan! But, I do have a few more freckles than I did before.
ヽ(o`皿′o)ノ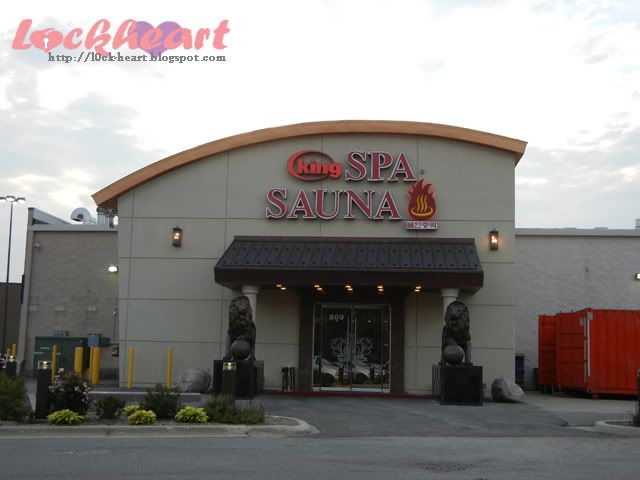 After swimming, we rested for awhile, then headed almost an hour away to King Spa and Sauna. This place is VERY similar to Onsen in Japan! It is a Korean spa with a small portion of hot and cold baths, and then TONS of different saunas. We spent HOURS UPON HOURS here! We got there around 7pm, and then didn't leave until well after 11pm. It was a great refreshing experience.
We didn't take many pictures that day though.

:--☆--:*:--☆:*:--☆--:*:--☆--:

Saturday was the day of the festival. Evil and I met Nikki and Krystal at the Motel 6 that Nikki was staying in for the weekend so that we could all get ready together. I lent Krystal my spare yukata to wear as well.



Krystal, Me, Evil
The 3 of us in Yukata!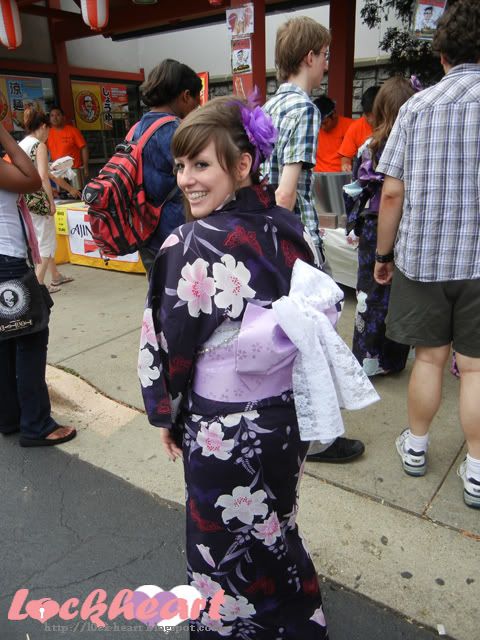 My yukata arrange.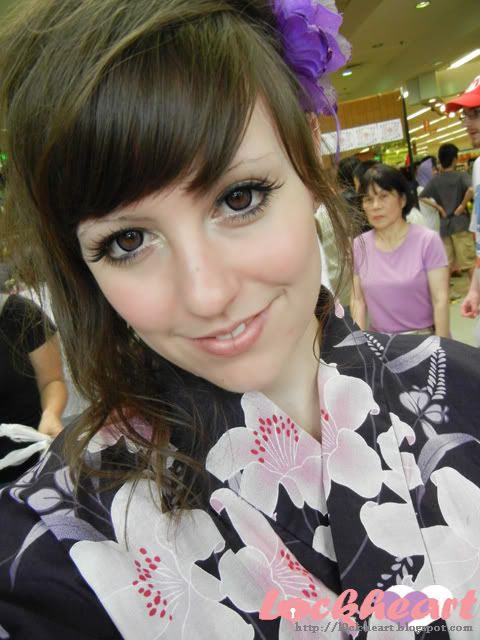 It was so hot and humid, my hair fell down almost immediately.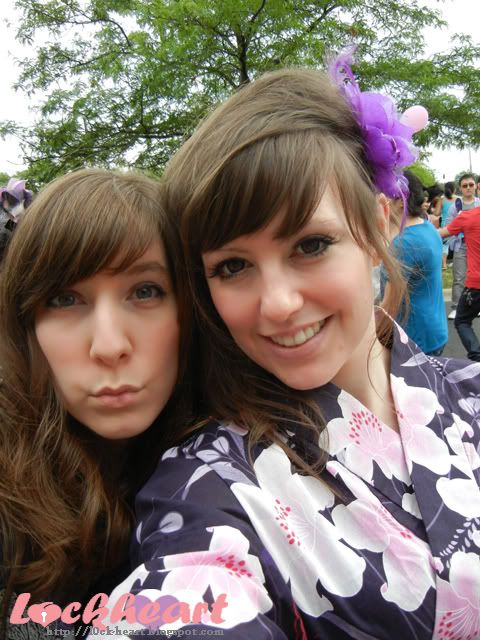 Evil and I



Nikki and I



Krystal and I



And, My friend Rumi and I! I haven't actually seen Rumi since 2007! She was my very first friend in college.



Waiting in line for some foood.



This is my favorite Bon Odori teacher. She rocks my socks! Every year I try to follow her during the dancing.

:--☆--:*:--☆:*:--☆--:*:--☆--:

After the summer festival was over at 9pm, we headed over to the hotel room to change for CLUBBING NIGHT!!!!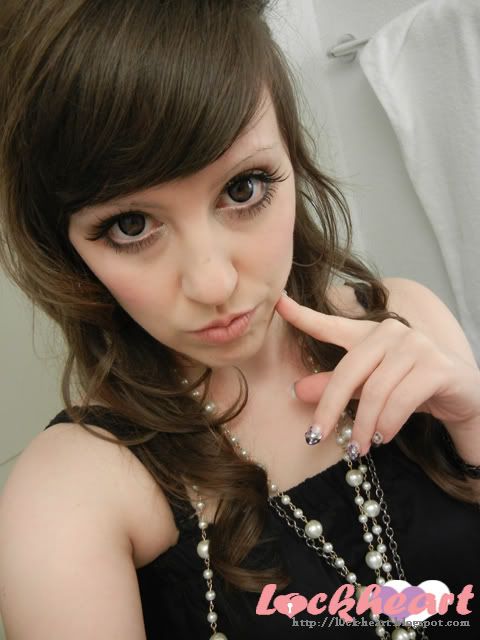 The club was so full of creepers that night! (,,#゚Д゚)
I really wish my phone took better pictures!

:--☆--:*:--☆:*:--☆--:*:--☆--:

LASTLY!

I redid my nails today. First try with zebra print!


posted by l0ckheart @ 11:24 AM
6 comments

------------------------------------------------------------------------------
Newer Posts
Older Posts