Random pics and g_s: Gal Secrets response. :: Monday, July 11, 2011
I know, I've already been told about the Gal Secrets post. Thanks to everyone for supporting me!
☆彡

My only comments about it are:
No, I'm not skinny, no I'm not 18 anymore. I am not perfect or close to model-esque. But, I am
happy with myself and I feel
pretty. If looking at pictures of me makes you so angry

that you want to physically assault me, you have greater issues, and should probably focus more on yourself than on things you don't like about another person.
Everyone is entitled to their own opinion. I know there are a lot of girls who don't think I look gyaru, and there are just as many who think I do. And, I think that is perfectly OK. What would the world be like if no one had their own opinion?
What matters more to me is that I feel gyaru and my friends (including Japanese friends) consider me a gyaru and call me such.
And, when it comes down to it, I enjoy the style, I feel pretty and like it a lot when I dress the style, but, gyaru is NOT MY LIFE. It is my style and is not the biggest defining point in my life.
When you let one thing be the be all end all of your life, you just leave yourself open to great disappointment when you come to the point that *THAT* one thing you've defined your life to be comes to an end. ヽ(o`皿′o)ノ
I hope one day, the girls who make the trash and bash secrets on g_s grow out of the sad internet drama that so controls their lives. I hope that one day they grow out of the hateful behavior that makes them feel almost obligated to post such meaningless, hurtful statements about others whom they don't really know.
To all the girls who have had horrible things said about them on that community or others like it, keep your heads up. Don't let what some anonymous person says make you feel bad about yourself. If they are not brave enough to fess up to their thoughts, their opinions are not worth hearing.

That's it.

That said, I have a couple pictures from the other day!

I wore my new Celeb lashes for the first time. I Realllly like them
They're very full and don't wing out as much as the dolly winks and other diamond lashes I've tried. They are, however, a little long and shinny.
Also, hair cut. My bangs are way too short! But, they'll grow.
I still can't wear my lenses because of my eye infection. My eye looks a lot better, and I'm hoping that my doctor gives me the ok to go ahead and wear them.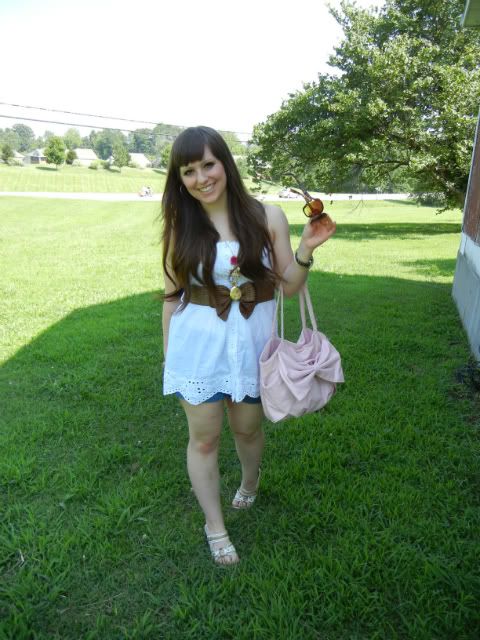 I wore the blouse that I've recently bought. It's really pretty, but I didn't think about bras when I bought it!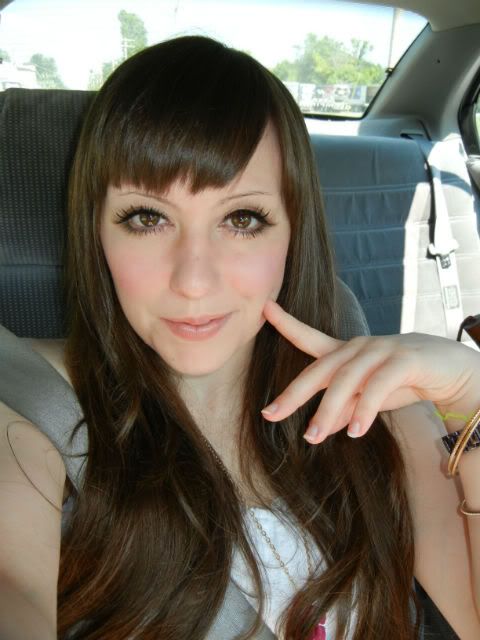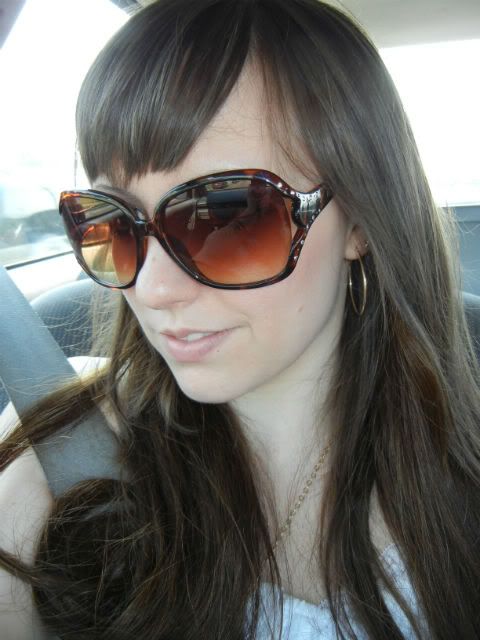 I can't wait to wear my lenses again!

posted by l0ckheart @ 4:35 AM

------------------------------------------------------------------------------
Newer Posts
Older Posts