No time! :: Monday, June 6, 2011
Geez! I really have had NO TIME to do much of anything lately! I feel like I've been ridiculously busy, but really haven't been doing much of anything!
I guess that's how it is when you start a new job. WHICH I LOVE!!!! Not only can I wear a ton of my gal clothing, but I can wear my circle lenses and most of my make-up too! Lashes are a little over the top, but as long as my skirt goes to the top of my knees (or a little bit above) and my boobies aren't hanging out too much, I am a-ok!
Not only is it amazing that I can dress pretty close to my normal style, I also LOVE my job!!! The patients are always SUPER nice, my new Doctor is such a nice guy, and I still LOVE Shelley.
There is, however, one girl that works there that I hope is fired soon! It's a very small office, and there are only 2 opticians (me being one of them) and 2 techs. This girl is one of the techs. And, I say that very loosely, because she really does little to nothing ALL DAY. She is slightly overweight, and now is prego by who knows who, and uses "I'm pregnant" as an excuse to do NOTHING! She is due in December or January... so she's barely a month or so pregnant.
I just want to say 'bitch! if you're already too pregnant to work, you're going to be in a world of hurt in a couple of months!!!'
Shelley has already commented that it's been noted and the prego is going to be 'talked to' about not doing anything. So, I'm going to try to not think about it, and just hope she either steps up and starts working, or is fired.

ANYWAY! Aside from working, I've been running around ragged doing absolutely nothing important. And, because I seem to be running late every time I'm headed out, I haven't been taking any proper pictures either.
I do have a couple from last weekend when Evil came down to visit me for Memorial day!!

The first night she was here, we went out clubbing, but no pictures were taken that night. We ran out the door too quickly, and I forgot to grab my camera!! BOO!

The next day, we spent the entire day shopping!!! Great fun! and many pictures were taken!



Before we left. This is the best picture I took in a hurry. xDD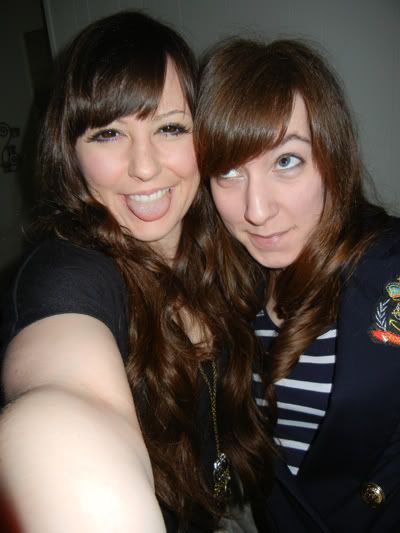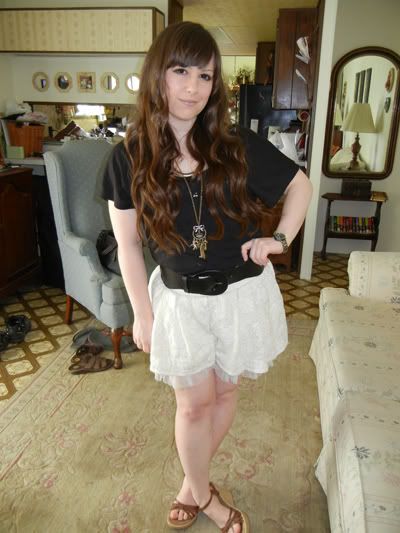 Very simple outfit for the day.

While we were eating lunch, my eyelashes started to bug me really bad. They're old, so I went in the bathroom to fix them. I'd forgotten my glue, so I just ripped them off and did my best to fix my eyeliner and mascara. I guess it's time to start using a new set of dolly winks!



This apparently is a necklace. Looked more like an old man's beard!

The wind was horrible, and I eventually just let my hair do what it would. I was having a lazy day.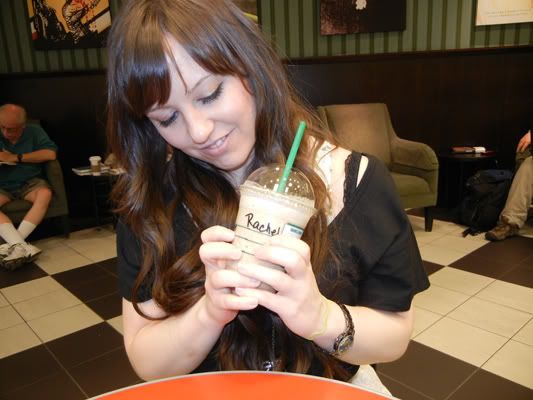 We took a little break in starbucks! I WAS SOOOOOOO HAPPY FOR COFFEEEE!!

Finally, we finished up our shopping. I've been wanting a bandage shirt for SOOO long, but I've been scared to try one on. Not gonna lie, I have a HUGE ghetto booty! SO, I was a little wary, but since Evil was trying one on, I figured I'd give it a go.


I kinda liked it! And Evil assured me that I needed to buy it because it looked GOOOOOD! SO I caved. I figure it's a good outfit to wear to the club, right?
and Yes, that is a GINORMOUS bruise on my leg. Soccer kills me!

I didn't end up buying very much. I'm on a budget for awhile as ya'll know.

SO, my 'gets', as it's said.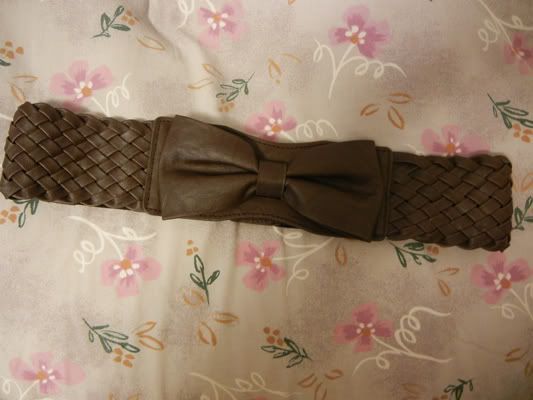 Dark brown waist belt. I seem to have one in every other color, why not dark brown?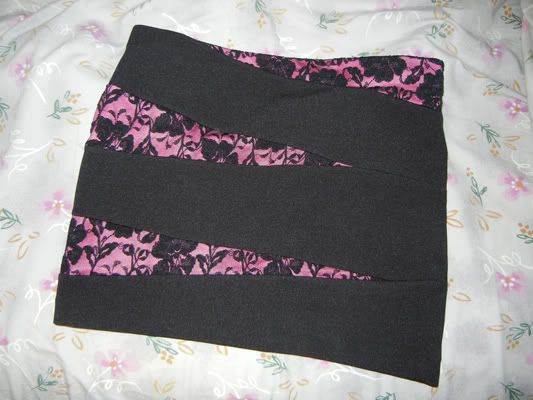 Bandage skirt.



The next paperback of my favorite series! The "In Death" series!!! LOVE ITTTT! Written by J.D. Robb... also known as the famous romance novelist Nora Roberts. This is her futuristic crime thriller series. Very good!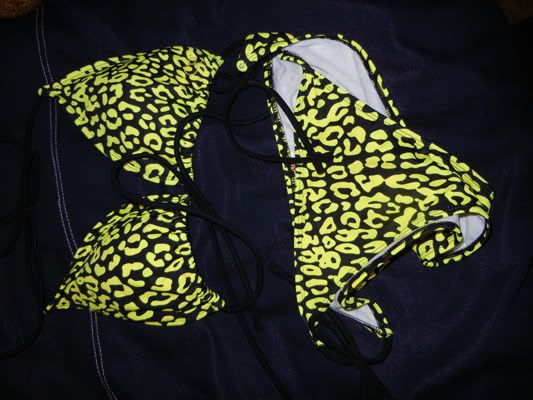 Finally, my FIRST EVER bikini! I saw it in the store and HAD to have it. I mean, it's neon yellow leopard print!! Now, if only I could tan!

That's all folks
posted by l0ckheart @ 1:13 AM

------------------------------------------------------------------------------
Newer Posts
Older Posts