Oh hell. :: Friday, May 6, 2011
So, I got my replacement lens from Pinky Paradise....
I was so excited, I reeeally wanted to wear the blue lenses out and have been waiting more than a month since I ordered them.
Well, I opened the new lens up and poured it into the contact case. Pulled it out, and was looking at it before I put it in... and, low and behold, THE DAMN THING HAD A *HUGE* TEAR IN IT!!!!
You have *GOT* to be KIDDING ME!! How is it that I receive not only one defective lens... BUT 2. What are the odds?! BOOO! BOOO! BOOOOOO! Needless to say, I was livid.
I don't know if this is just a fluke, a bad batch, or if the Barbie lenses manufacturer is just not very good.
I've contacted Pinky Paradise yet again, and I'm wondering what they'll do this time. I am more than willing to send these lenses back and get a refund if that's what they think is best. I'm not sure if I want to get a replacement lens sent to me again.
BUUUT, I LOVE how these lenses look, I love how the one that isn't defective feels, and I really want blue lenses!!!

So, I ended up wearing my princess mimi lenses today instead.

But, I have a couple other pictures to share as well. My makeup transformation.

Wa-la! Me without makeup on and hair not done.


I know, I'm plain and derpy. :D



Makeup done! but no hair.



All done! From plain to not so plain. And, well, you can't get all the derp out.

That was fun. Now on to today.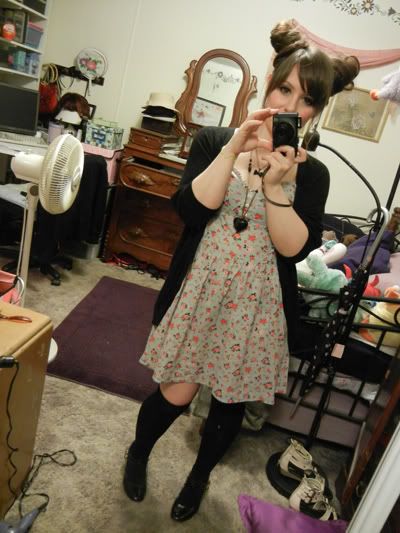 ANNNNND~~ The funny face HAS to come out.

When I get around to wearing all my new clothes I'll post some pictures of those, too. <3
posted by l0ckheart @ 11:40 AM

------------------------------------------------------------------------------
Newer Posts
Older Posts