One day Chicago trip! PICTURE HEAVY! :: Sunday, May 1, 2011
So, I randomly had two days off in the middle of this last week (Wednesday and Thursday) so last minute, I decided to make the 4 hour drive up to Chicago to hang out with my lovely Nicole, because she had Thursday off as well!! I've missed her sOOOO much, so I was really glad I could make the trip!

I didn't end up leaving my house until 6pm. xDD I actually wanted to leave a little earlier, but i just couldn't get motivated to get ready! I think I was dreading the drive too much! 4 hours drive is really TOOO LONG!!!

I'm only putting a few pictures up with Nicole in them because I have her permission for those, and I don't want any of them being used in a bad way.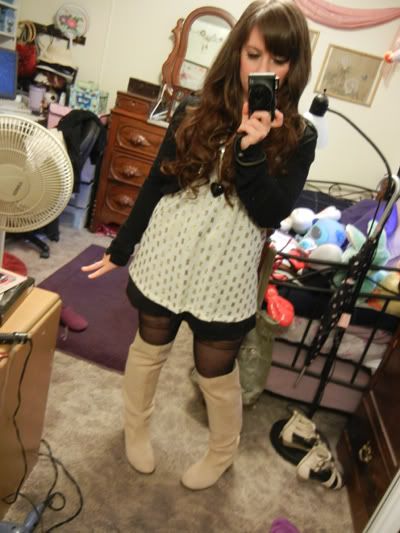 This is what I wore for the car ride. I wanted to wear something loose and flowy, so this outfit worked out perfectly.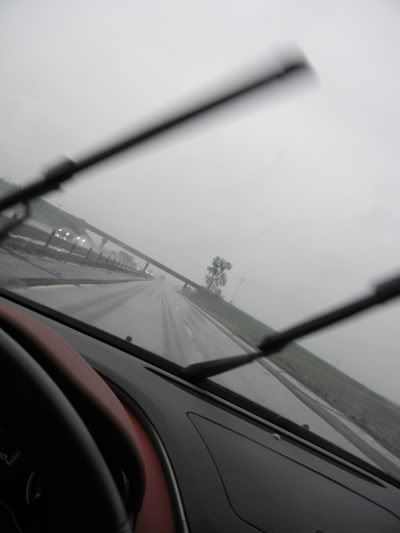 Another reason I didn't leave until night time was because I was REALLY hoping that it would stop pouring outside. But no luck, so I started my long journey with my windshield wipers going full blast. Icky day!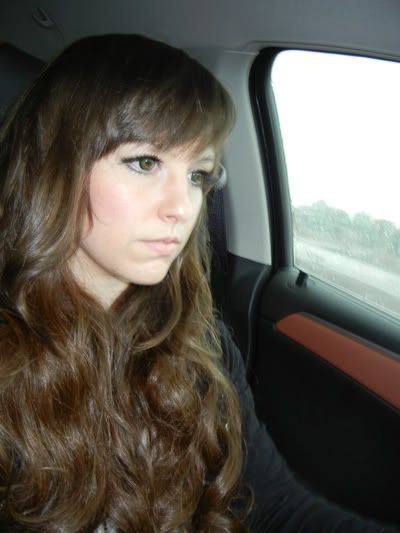 Concentrating on driving... heh!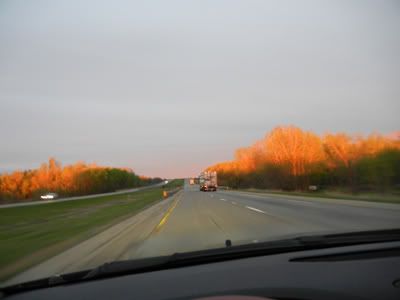 About half way to Chicago, the rain finally let up, and the sun came out briefly. Unfortunately, it was at that awkward angle that shines right in your eyes! BOO!



But, it got dark quickly... there was also construction every 10 miles or so! SO much construction!



That's right, I drive 10 miles over the speed limit... AND take pictures while doing it. I am just THAT rockin'!



Full dark.. and MORE construction!



I made it in one piece of course around 10pm. I met Nicole at her work and took the opportunity to cam whore a bit while she finished up.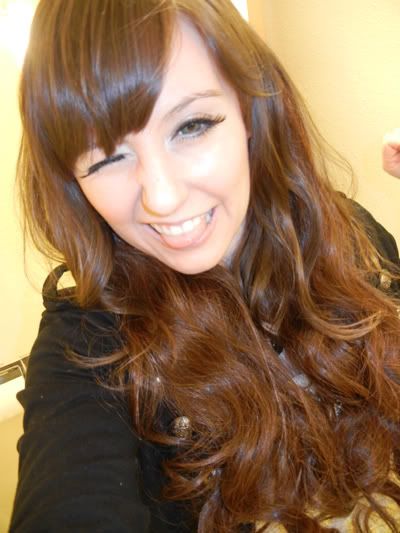 This is about the time I realized my left contact was in inside-out!!! WTF, I've never done that before without immediately noticing! Usually it hurts like a mother f-er when I put my contact in inside-out, but the Princess mimi ones I didn't even notice until I looked at myself more closely.



So, I took them out, and we headed out to Olympic Star!! The BEST diner DUMP EVARRRR! It has some of the best bad food I've ever had. And, I LOVE IT!

After Olympic Star, we headed back to her place to catch up a little and sleep.



Next morning! Getting ready for our day out shopping and other shenanigans! I have a couple makeup pictures as I got ready. I'll put those up at some point just cause.
I love our cheesy smiles in this picture.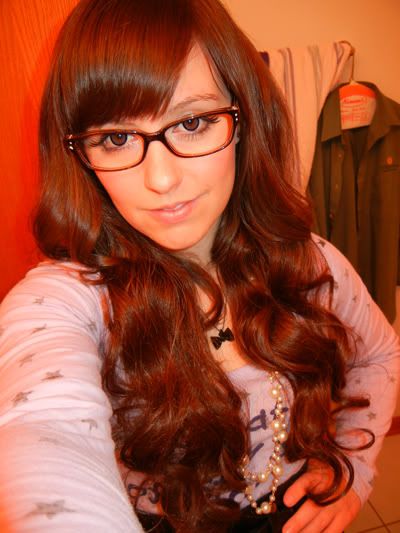 CAM WHORE! Bored while she finished getting ready. Funny faces are my FRIEND!



Away we go!



We shopped for quite awhile, and I just really wasn't finding anything I liked until we went in Delia's. So, I know this store is supposed to be for teenagers, but I couldn't pass up this complete outfit! The skirt is just DARLING, and the print T was only $10. So, SCORE! and they went together well. I just HAD to buy them! Plus, their dressing room was rockin' the leopard print. LOVE!


Together! My Nicole is NOT a gal, but she's still adorable! You can kind of see that days co-ord. I never did take a good picture of it, though.

By this time, is was time for a snack! CINNABON! DELICIOUS! We shared one of their big rolls.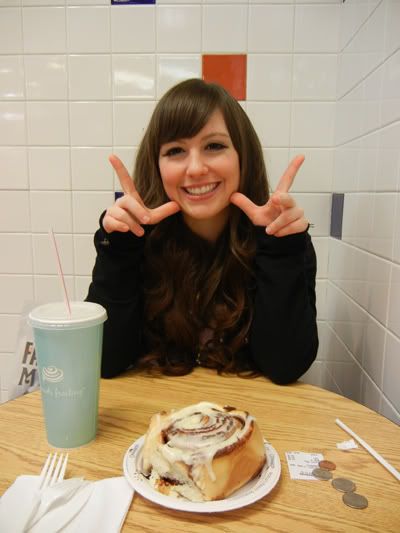 Cinnabon happiness!



But all good things come to an end.



I love this shirt. Nicole said I looked like a pirate wench, which just makes it that much better.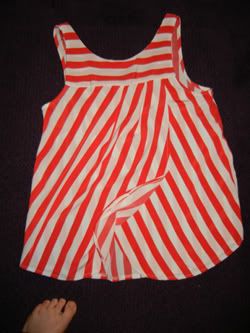 The back had two overlapping panels. very nice for summer!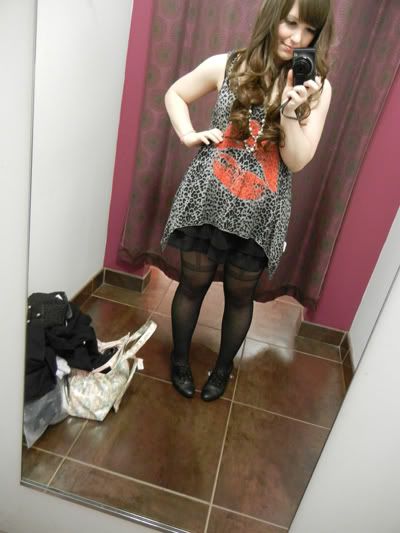 And then this shirt was EVEN BETTER! I'm so happy I finally started finding some great buys.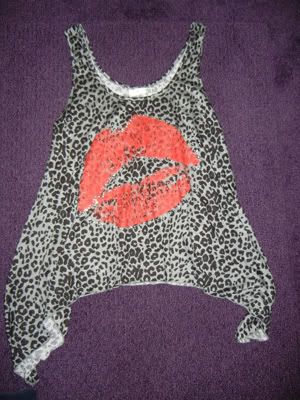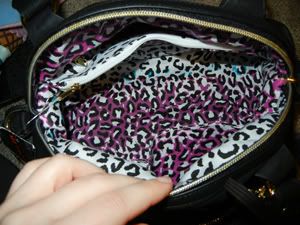 I also found this awesome purse. I loved the inside of it, and just the entire design was just my style. AND, it was on sale! Instead of being $89 it was only $59, so of course I couldn't pass it up!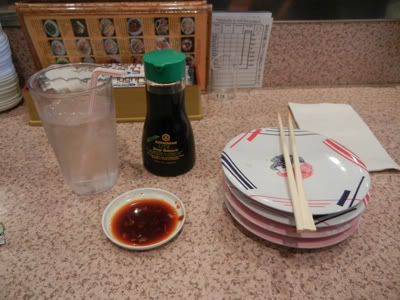 For dinner we went to Sushi Station! OH nostalgia! When we were in collage, we used to go to Sushi Station and Mitsuwa (the Japanese shopping mall) at least once a week. Sushi Station is the only (I think) Kaiten Zushi place in Chicago... or anywhere in the midwest as far as I know of. I LOVE KAITEN ZUSHI! But, I was still full from the cinnabon, so I could only manage to eat 4 plates! It was still as delicious as I remember though.



Another car picture, on our way back to Nicole's house. Sadness because I knew once we got back to her place, I had about 20 minutes to pack up my things and go since I planned to leave there at 8pm.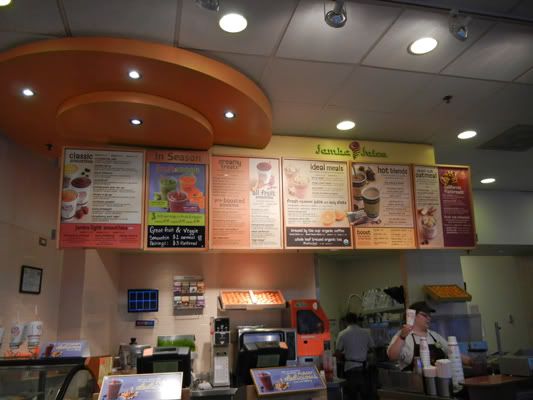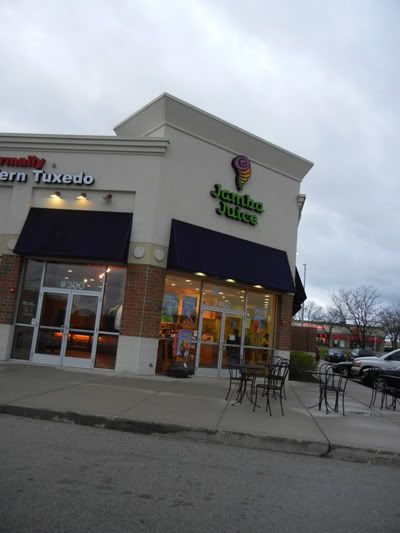 BUT, we detoured off to Jamba Juice anyway! DELICIOUSNESS! We don't have Jamba Juice near where I live either. It's like a healthy fruit and frozen yogurt smoothie place. I usually get a Maccha blast, but this time I got a chocolate-moo'd. It was SO YUMMY!




Finally, my camera died, and I had to resort to using my crappy phone camera to take our final good-bye pictures!

I left around 8:30pm, and didn't end up making it back home until around 1:30am. I ended up having to stop halfway through to get a coffee and a snack to wake myself up. It was a very long day, but definitely worth the effort!

I had a ton of fun and already miss being there and hanging out with my girl! It sucks that we live so far away from each other.

I also got my last shipment from rakuten. So, I'll be making a post about that soon too.


posted by l0ckheart @ 10:22 AM

------------------------------------------------------------------------------
Newer Posts
Older Posts