Did any of you guys get raptured? :: Monday, May 23, 2011
So, I'd just gotten home from work and my friend calls me and says "We're having a rapture party! Can you be here in 20 minutes?"
Um... that only gives me 10 minutes to get ready!!! OMG!

So this is my very simple 10 minute outfit and makeup for the not so rapture day!
Sorry for the sloppy photos. I only had time to snap a few before I flew out the door.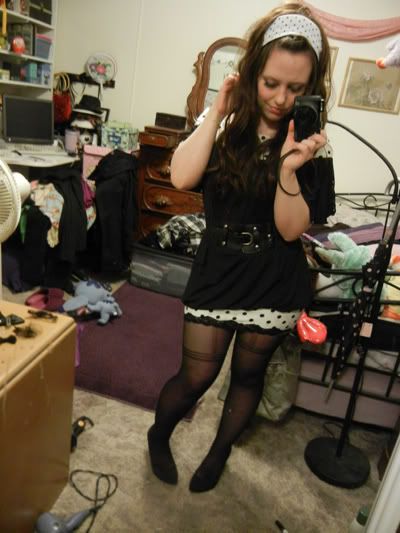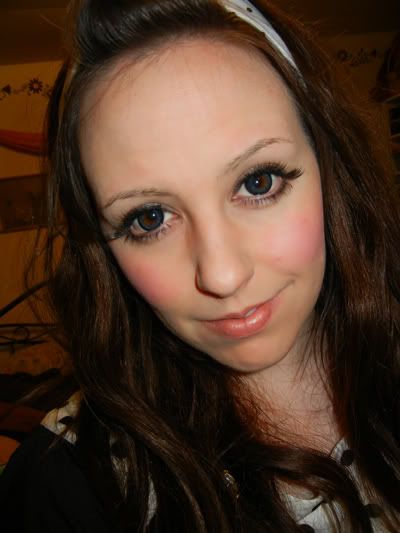 and then with finishing touches.

I later ripped that pair of lashes in half. Guess it's time for new ones.

ANND!! I finally got my Big DM23 Blue lenses. It only took a month and a half to finally get them! xP
I guess it's not really Pinky Paradise's fault the the lenses they had first sent me were defective... but, I was really thinking I'd get something like "sorry for your trouble" or "here something for your wait." But, both times they sent me the new lens, all that was in the package was one replacement.
I know that's all they owed me, but in this day and age, usually to keep good will between customers and businesses, if a mistake is made, they go above and beyond to make it right for the customer. (It's because of the availability of the internet and the ability for people with complaints to get the word out... just like I'm doing now). So, needless to say, I was a little disappointed to only get the one lens wrapped in the package... and no sorry note or little gift for my trouble...
Is that horrible of me? (yes)
posted by l0ckheart @ 1:22 PM

------------------------------------------------------------------------------
Newer Posts
Older Posts