Gyaru Improvement Meme! :: Wednesday, May 25, 2011
Got this meme from the lovely Lizzie. It's really weird to see just how much I've changed in less than a year.

Honestly, I've known about Gal for going on 4 years now. I considered myself semi-gyaru for quite a while... without really having enough 'umph' to put the kind of focus necessary to achieve the style. Finally, around October of last year, I thought to myself, let's do this! and got my butt in gear.
Oh, did I mention I've also lost 14 lbs (6.4 kg) since that time as well?
I'm still evolving and changing, so this is fun to see where I've been, and leave the future open to find where I'm going

Click on the pictures to enlarge!

>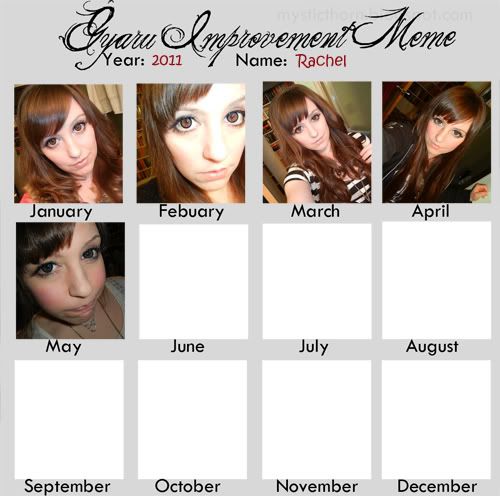 I think I'm going to do a co-ord one as well sometime in the future. I think my style has evolved quite a bit since last October as well!!

AND~! What I wore today.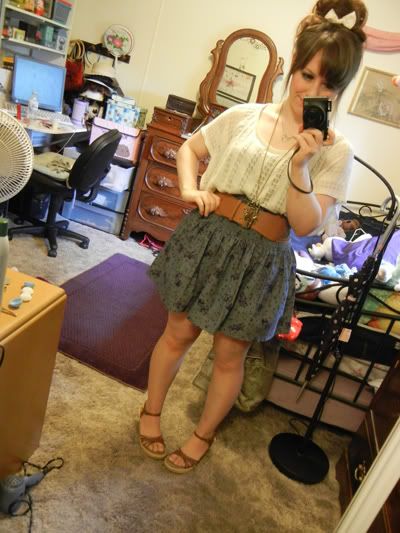 I notice that once I wear something kind of dark or rockish or 'sexy' the next day I get dressed, I go for a much sweeter look. My style has ADHD, what can I say.
Also, from the last full body picture, my head looks a lot more proportional. That's what it really looks like. The angle I usually use makes my head look GINORMOUS! So, I might take more from the lower camera angle from now on.




Lots of smiles today! I was in a good mood, what can I say!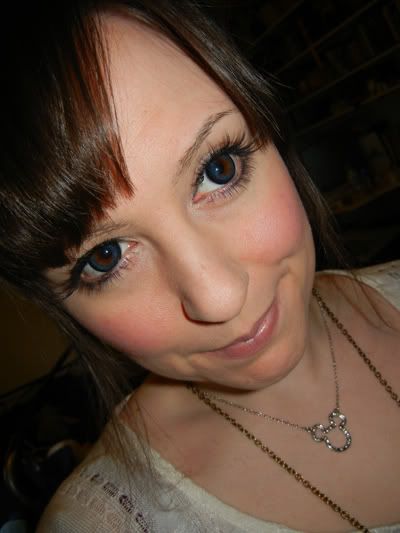 And 2 up close and personal pics. And, a funny face as well. I haven't been making as many lately. I'll have to remedy that!!!

Tomorrow at 8:30am I start my new job.... super excited, but also incredibly nervous. I already know the girl who is essentially going to be my manager (and I LOVE HER) and I've already met my new doctor... but I'm still really nervous. I know my profession (ps, I'm an optician, just in case some of you have missed that) but I don't know *EXACTLY* what they are going to have me do at this new office.
Unfortunately, that means my nerves are a little frazzled now, and I'm probably not going to sleep all that well tonight! BOOOO!
So, if you will, wish me luck ladies!

posted by l0ckheart @ 1:19 PM

------------------------------------------------------------------------------
Newer Posts
Older Posts