Review: Hard Candy Sheer Envy vs, Sana Pore Putty Clear :: Wednesday, March 7, 2012

BACK! My friend still hasn't been able to get me the photos from our week together, so I'm moving on! Once she finds her camera cord, I'll post those pictures :)

Today I'm going to do a small review of Hard Candy Sheer Envy Skin Perfecting Primer and compare it to Sana's Pore Putty.
This brand used to be sold in Sephora, but apparently is now exclusively being sold in Wal-mart stores, which I was really surprised to see when I was walking through the aisles the other day.

Now, I've been using Sana Pore Putty Clear for about 6 months now. It works really well for my skin, fills my pores, and evens out my skin tone a little. Plus, it gives my skin a velvety feel that makes it so my foundation just glides on. Here is my review for it.

You might be asking, so if Pore Putty is so great, why are you looking at a new primer?
Well... because Pore Putty cost $18+s&h online... and Hard Candy Sheer envy is $7 at wal-mart!! I know, I know... $18+s&h is NOT that much for a good primer (especially since Smashbox Photo finish cost between $17 for the travel size and $42 for the full size) But, money is not something I have a lot of, and I'm wary of buying something that cost so much and running the risk of it not working. xD

So, after reading some reviews, I decided to give Sheer Envy a chance.

THE CLAIMS!
Skin Perfecting Primer - A skin tone perfecting primer that brightens dull or sallow skin. Fills in fine lines, wrinkles and pores for a flawless, smooth finish. Gives your face a beautiful, natural color complexion that lasts all day long. Evens out skin tone and diffuses redness and blotchiness. Can be worn alone or under makeup. (from the Hard Candy website)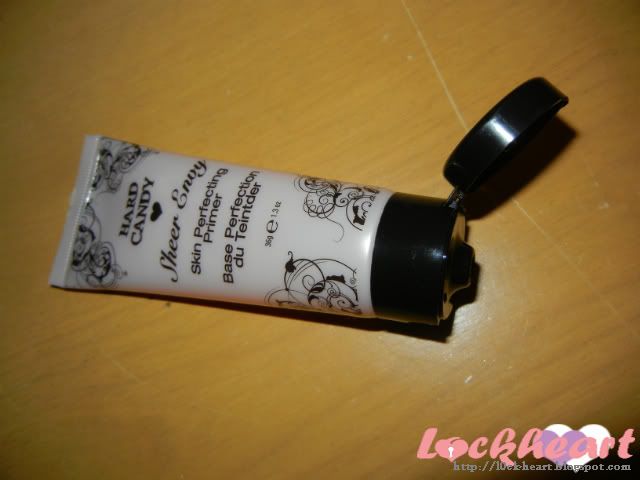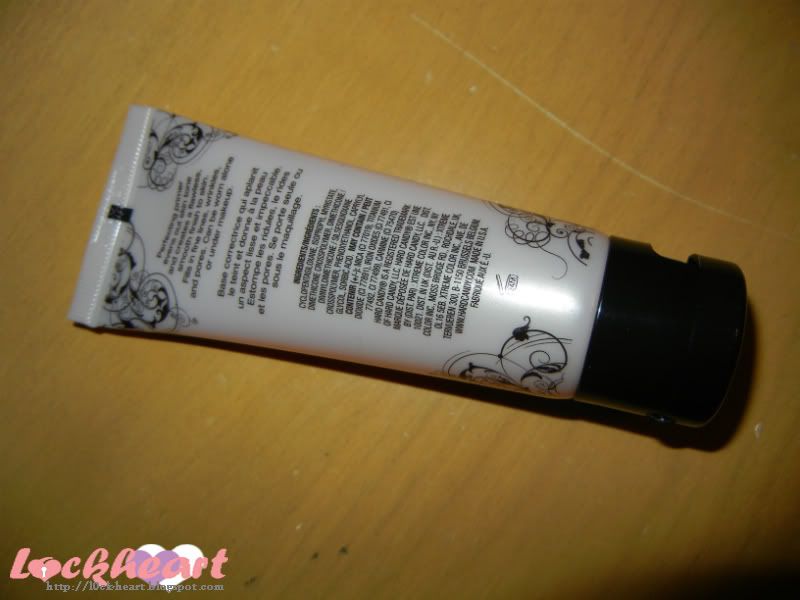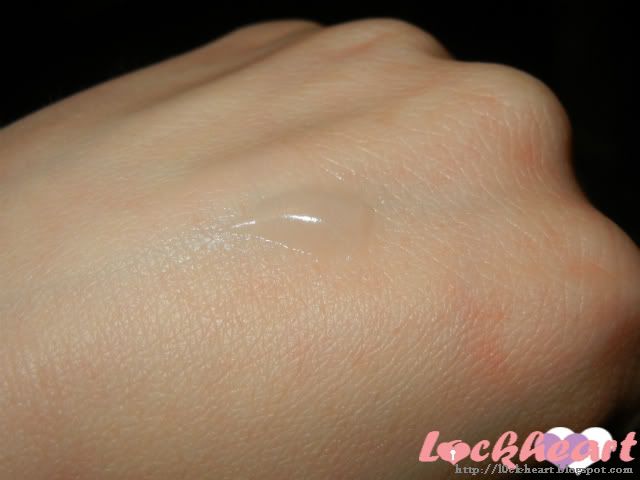 Packaging

First off, MY MAKEUPLESS FACE!



*click for bigger* So, from nothing on my face to Light powder. Sheer Envy on one side, Pore putty on the other.
Now, as you can see, I don't have horrible skin without makeup on. But, I do suffer from some red blotchiness and some largish pores.

My first impressions of Sheer Envy
--Packaging is really cute and I like that it has a snap top instead of a screw on.
--The formula is sheer.
--It went on really oily at first, but soaked in really quickly.
--After soaking in, it made my skin feel very smooth and soft... but not velvety.
--You need very little to cover your entire face.
--No real visible change to the look of my skin. ・Did not fill in pores a whole lot or cover redness at all.
--It did, however, make my powder lay really well/look less powdery and helped my powder fill in the pores and cover the redness.

On the other hand, Pore Putty, even at this distance, you can tell fills pores, evens skin tone a tiny bit, and allows my powder to lay nicely.


NOW, lets look closer!!



Sheer Envy




Pore Putty

As you can see when we major zoom... Hard Candy Sheer Envy Skin Perfecting Primer really does not live up to ANY of it's claims. It DID make my skin feel smoother and helped my powder lay better... but, otherwise it did nothing for my skin.

Finally, I wore it on my entire face all day today under my liquid foundation.


Behold my 'No one important will see me today/slap-dash' makeup and my 'you're lucky you got combed today!' hair!! (ps. My nose is NOT that big! holy-mollies!)

So, the one thing I REALLY like the Sheer Envy for... it kept my makeup mostly in place ALL day and it kept my shine/oily factor to a minimum. In this aspect, it was a little better than the Pore Putty.

So, all in all, for the price the Hard Candy Sheer Envy Skin Perfecting Primer is... ok? It's a 'try it' but, not something I will buy again.

And, to finish up, this weekends co-ords and makeup!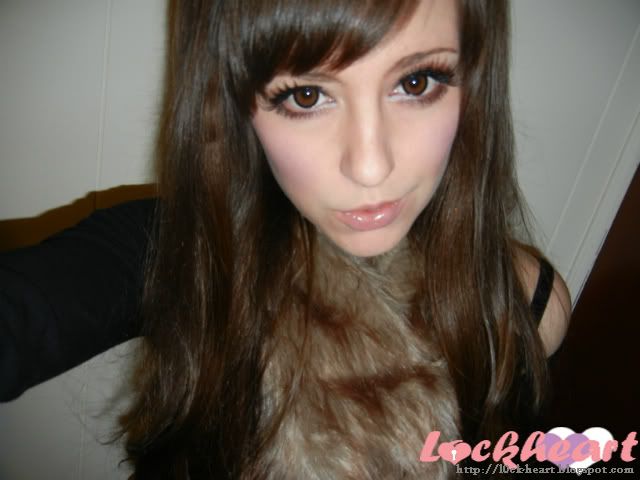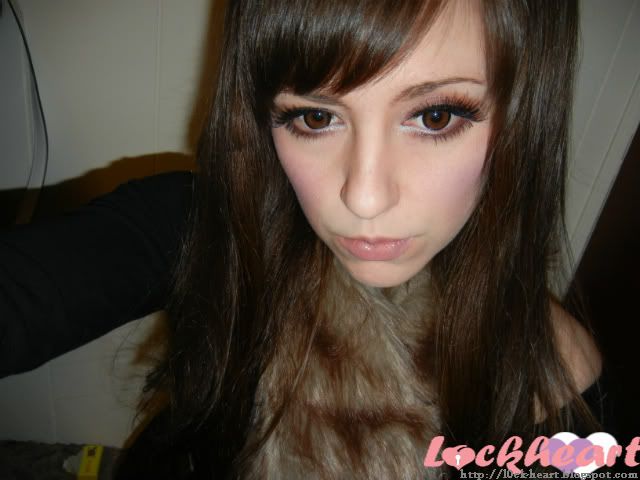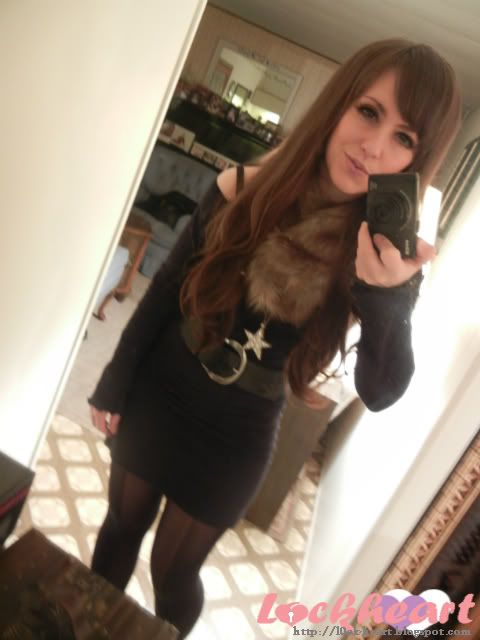 Friday Night! ♥



Saturday 80's night! lol
Was just going to do a side ponytail for the theme... but, then I was like... why not spice it up a little? I really liked how it turned out. :)
Had a ton of fun! that's all the pictures I took, though.


posted by l0ckheart @ 10:46 AM

------------------------------------------------------------------------------
Newer Posts
Older Posts