Update: Wednesday-Sunday! :: Monday, October 3, 2011
Been a busy week! Worked a lot and got to hang out with friends

Wednesday: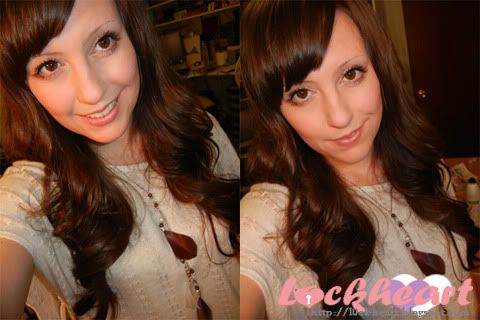 Just low key makeup for the day, no lashes no contacts.
Didn't really do much this day. Worked and hung out at home.



Camwhoring.

Thursday:
I walk 4-5 miles just about every morning, keeping myself in shape and helping lose the rest of the weight I want to lose. The park I walk at is beautiful! Lots of sun-dappled tree-lined paths, nature, and a huge dog park. And this time of the year, the weather where I live rocks. Great way to start my day!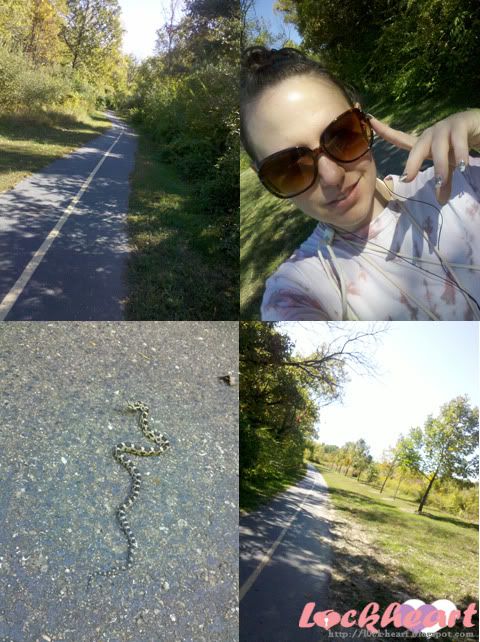 One bad thing about the park is there seems to be tons of snakes! This is the 2nd snake I've seen this week! It was just a little one, but still. Because it was on the path, I didn't want a dog or another runner to get bitten, so I took a branch, and brushed the little guy back into the woods. He was NOT a happy camper, but he was kinda cute in an angry reptilian kind of way.

Later on Thursday, I had to go fill out paperwork for b&bw and meet some of my future co-workers. Everyone there is really nice (an maybe a little quirky) so it should be very interesting! And, after I went off to work.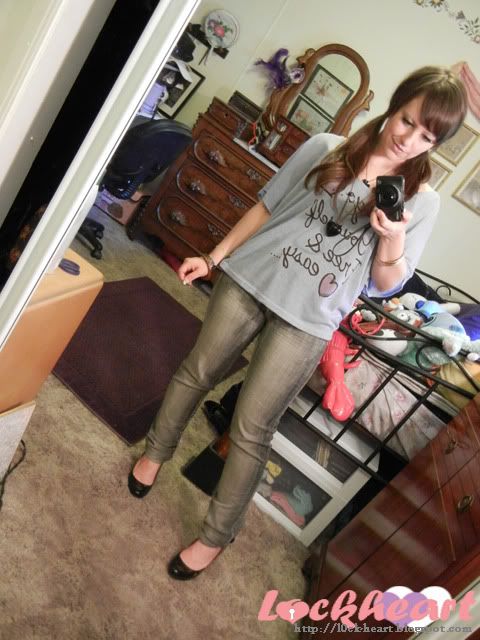 Friday:
Worked alll day, my best friend Bruce came over for dinner, and then we ended up going out to Karaoke night at a local bar. It was a lot of fun, and I got tipsy enough to sing a song... terribly (tone deaf!)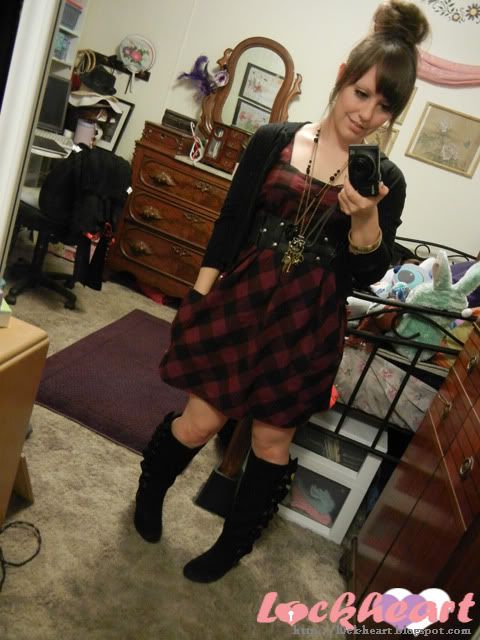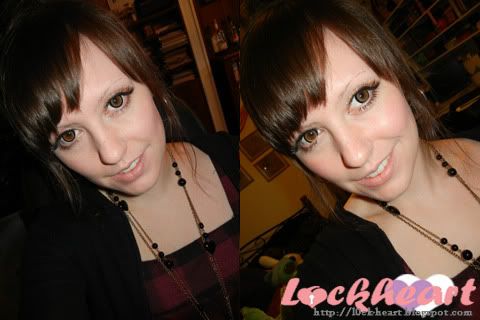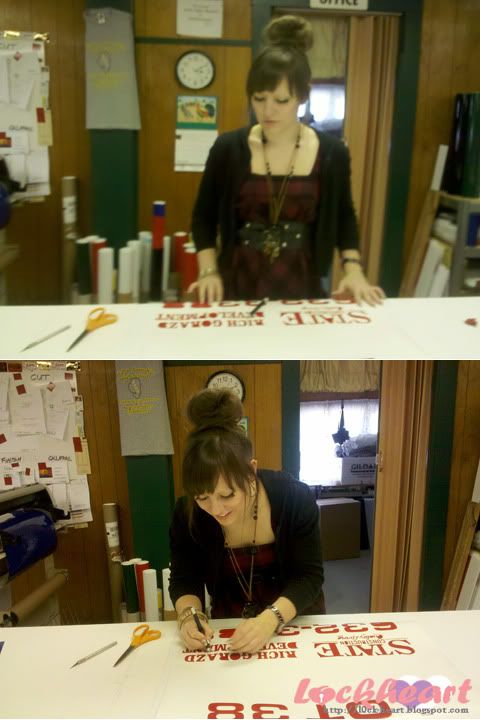 Working! The office. My mother and I design and create signage for businesses. We do all kinds of things from street signs to decorative signs for businesses. Pretty much anything sign-wise.

Saturday:
PORK WITH PASSION day! Pork with Passion is a small festival we have in our town every year. There are street venders, bands, and a car show. Also, all the little shops on Main Street are open. We went kind of late, so most of the people had cleared out, so we ended up just grabbing some food and heading home to eat it.



Our haul. Turkey leg, giant pork steak, fresh chips, corn on the cob, cole slaw, potato salad, and pulled pork sandwiches.



PIGLETS! Careful, they bite! Which the lady on the right of the picture soon found out when she stuck her finger practically in the poor piggys mouth. And, I almost caught it on camera, too.

Sunday:
I just sat around all day, and have a soccer game, so after my shower, I didn't get dressed!


Oh, and apparently my makeup isn't gal/good enough to post on everyday-gyaru on LJ. After looking through the recent posts they've let through, bafflement. Butt-hurt = me lol :) ... but my hair and outfits are nice though... (according to my rejection email). Oh well xP


posted by l0ckheart @ 5:34 AM

------------------------------------------------------------------------------
Newer Posts
Older Posts