New gets and nails! :: Wednesday, September 7, 2011
Just wanna show some of the new items I just got!
I've been bargain shopping! I love finding gal-like items in unexpected places for GREAT prices!

First off, I've noticed Polka-dots are very much the trend this fall. Just about everything is being made in polka-dot! Dress, skirts, stockings, pants, blouses!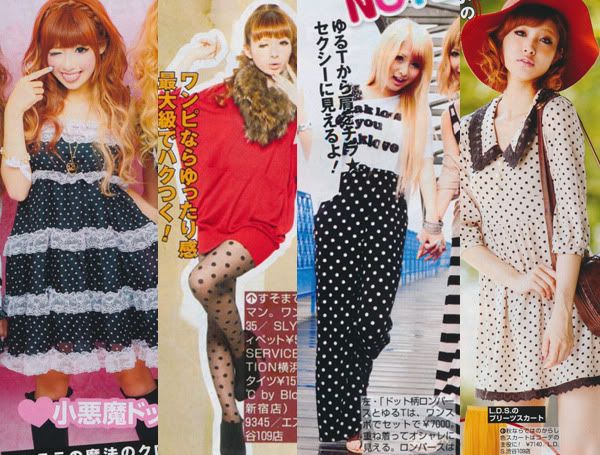 With that in mind, I was so HAPPY when I found this beautiful dress!
Original Price: $48
Discount: $4.50


It's a nice color of brown, and the collar is a cute detail, too.

Next, I've been wanting a floral denim blouse for awhile now.
Something like this!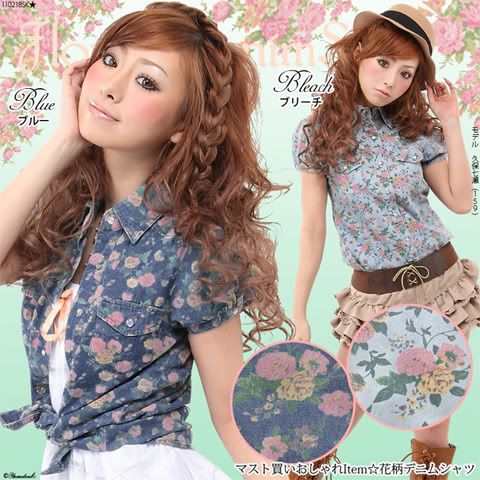 Then, walking through Wal-mart I glanced up while I went through the clothing section and THERE IT WAS! Gorgeous!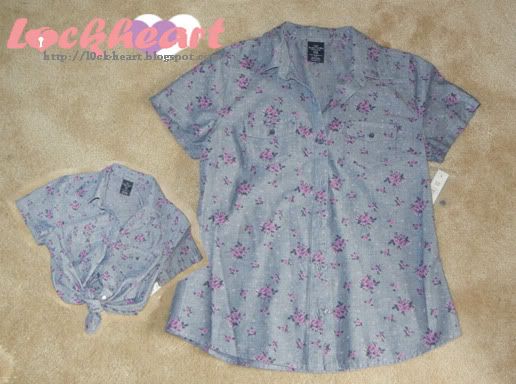 $12!! AND I looked it over well to make sure the craftsmanship was alright. This beauty is in great shape and is perfect!

I also found a couple other things that I just couldn't pass up.



Cute black vest.



Cute print bag. I just loved the print and the shape of this purse! This item was also on sale! It had been $89, but I got this awesome bag for just $33! Couldn't pass it up!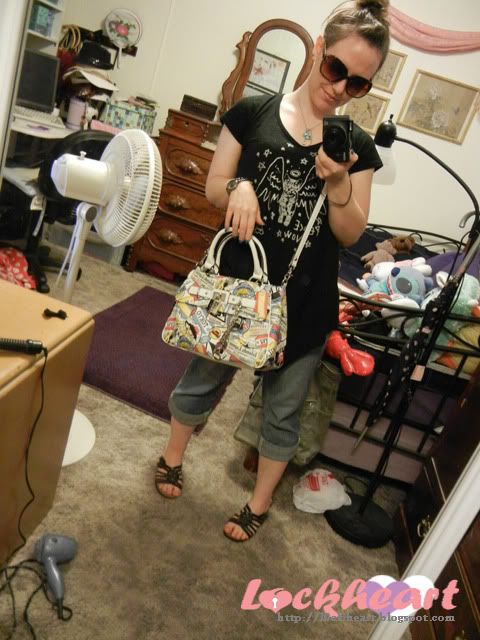 Heh, I look awesome! very lazy day, but first day using the purse

Finally, I repainted my nails today. I just wanted something simple (job interviews and all) so I went with this pattern.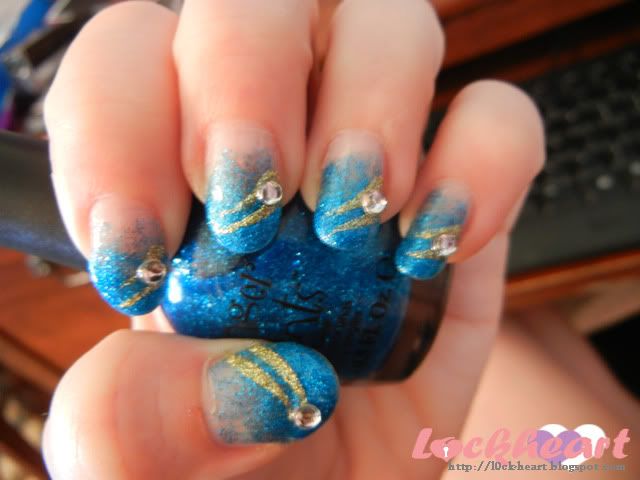 Then~~ I had time and painted my toes to match!


posted by l0ckheart @ 2:38 PM

------------------------------------------------------------------------------
Newer Posts
Older Posts