Big DM23 Pink Lenses Review amoung other things. :: Sunday, October 16, 2011

G&G Big DM23 Pink Lenses
Since my oldest lenses are now expired and have gone to the great lens case in the sky, I decided to buy some new lenses! I was thinking I'd get one kind of brown lenses, then another... finally, I decided PINK LENSES!!! It was random, I know.


I have always ordered my lenses from Pinky Paradise they've always been reliable, well priced, and honestly I have an account there, so it's convenient.

As always, the lenses came with an animal case and a free gift! Another velcro hair holder! Yay! er... well, now I have a stock-pile of them. xD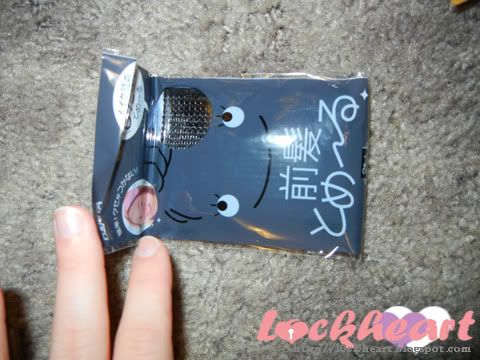 Onto the review!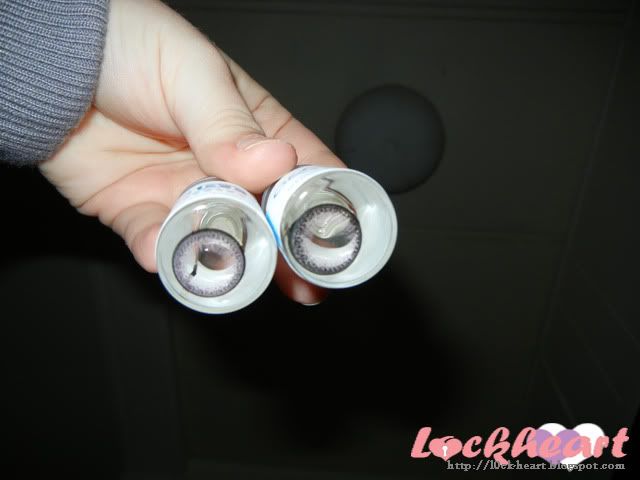 Diameter : 14.5mm
Water Content : 38%
Base Curve : 8.6mm
Life Span : 1 year disposal
Lenses in their little vials.
I was hoping they'd be a little more colorful... but they aren't very pigmented at all. Just a hint of pink really.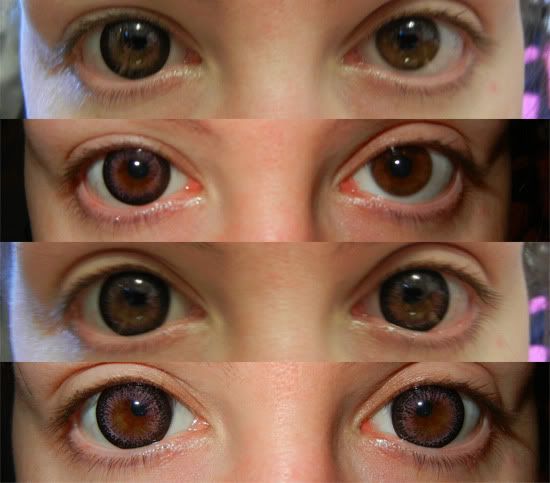 Wearing them no makeup. No flash, flash, no flash, flash. xD

As you can see, they really don't have a lot of color to them at all. When I decided on getting pink lenses, I wanted PINK! And, I wanted something kind of like my blue Big DM23 lenses, perfect hint of color.. but these just don't have that hint of color... they're really almost colorless. So, I was disappointed in that. The enlargement is about the same as the blue DMs, though. So, it's decent enough.
Enlargement/Cosmetic: 2/5

The first day I wore them, they took awhile to settle, once they did they felt ok. But, as the day wore on, they ended up getting really dry. They would get stuck to my eye, and wouldn't move around properly when I blinked. And usually not in the correct position, either. At one point, while I was working, the lady that shares the building with us asked me if I had a lazy eye because my right contact was continuously floating off to the outer edge of my eye. It was the weirdest thing since I've never had contacts do that before.
The 2nd day I wore them, they felt a lot better. They didn't get nearly as dry, and I didn't feel like the right one was drifting as much as it had been. They still didn't feel wonderful, and the fit was still off on one eye.
Comfort/Fit: 2/5

Snapped some makeup pictures to show them. In the flash pictures, you can tell that one lens is floating out a little bit (my lenses always sit a little more to the outside of my irises, but one of these is always floating much farther out), but in natural light, you can't really tell as much that they are off.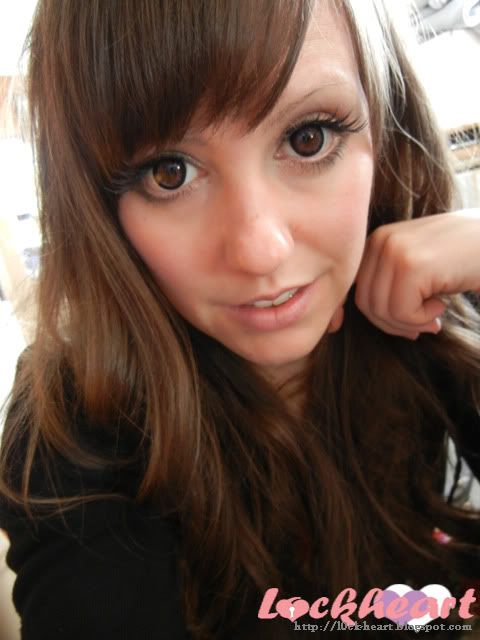 No flash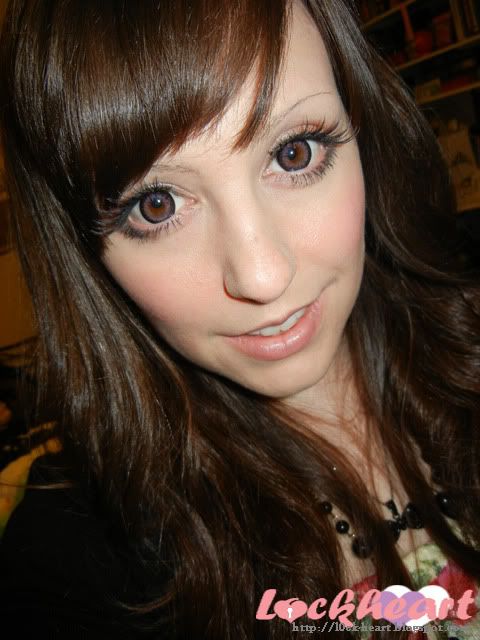 Flash

Overall, I was disappointed in these lenses. Mostly because this brand's lenses in blue are my favorite lenses, so I had high hopes for the pink ones as well. Unfortunately, the color was unexciting, the fit was poor, and they dried out far sooner than any of the other lenses I've used. It's crazy how much difference a change in color can make with lenses!
I'll give them another try of course. I noticed when I soaked them in a different contact solution, they felt a lot better, so maybe I'll stick with that one for now. They have a pretty good natural effect when they aren't dry..


posted by l0ckheart @ 4:13 PM

------------------------------------------------------------------------------
Newer Posts
Older Posts