Pumpkin picking and Halloween party! :: Thursday, November 3, 2011
Sorry for the long gap between entries. This last week and a half has been very hard for my entire family.
Unfortunately, my Uncle Steve past away last Monday, October 24th at 4:20pm.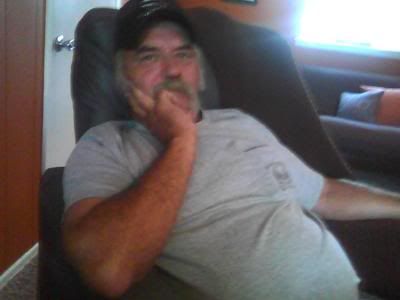 He was one of the most amazing people I have ever been privileged enough to meet and know. He could make you laugh until you cried and would give you the shirt off his back if you ever needed it! He was my Daddy's best friend from birth and was my closest uncle.
R.I.P. Uncle Steve. You will be missed greatly.

Things are just recently getting back to normal, so I wanted to throw up this post now while I had the time.

This will be a picture heavy with not much text...

Last Sunday, my friend Bruce and I went pumpkin picking. We had tons of fun. Here's the pictures I prepared from that day.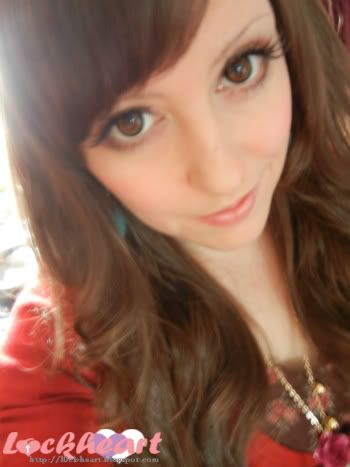 I tried to have a more artistic effect. :)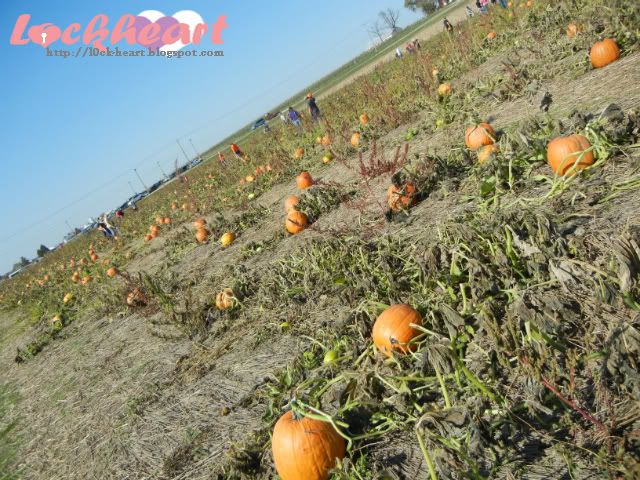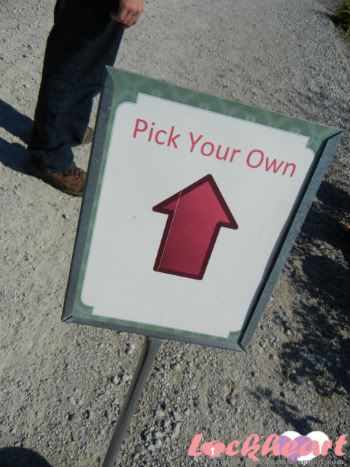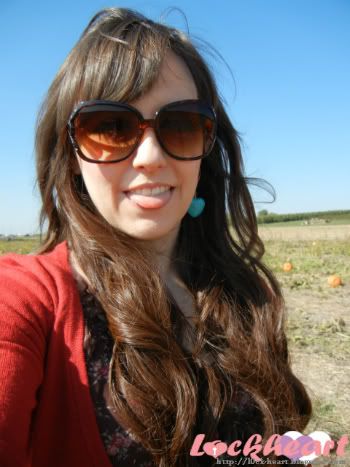 We went to a local farm to pick out pumpkins. It was such a beautiful day and there were so many nice pumpkins to choose from. BUT, I am a firm believer that the ugly ones need love too!! So I chose the ugliest one! He's got warts.
And, of course Bruce had to carry my pumpkin for me. I had been carrying, but Bruce took so very long to choose his pumpkin, I couldn't hold mine anymore!

Saturday night, we all went out and celebrated Halloween just like my uncle would have wanted it (My Aunt and him always won the costume contests! They loved Halloween!)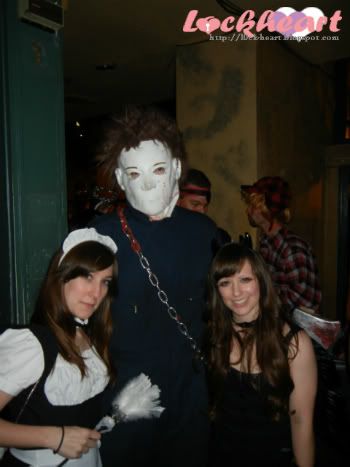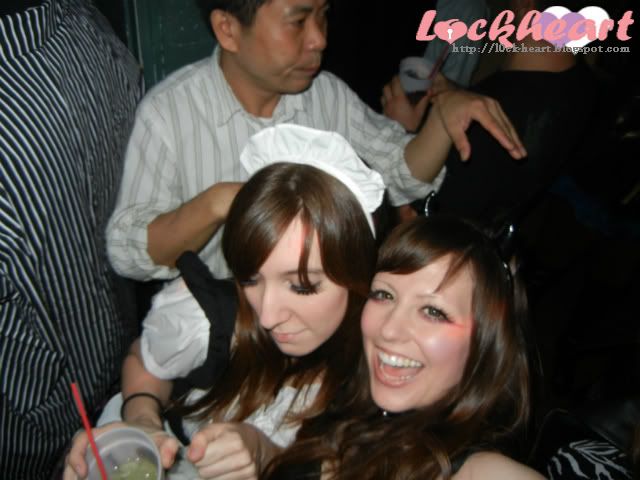 A group of my friends and I went out clubbing for Halloween. Only 3 of us dressed up, though T_T BUTTT~ Bruce won 2nd place in the costume contest and the prize was $150 (He was Micheal Myers from the horror movie 'Halloween'!!! So, he paid for all of our drinks!
It was loads of fun but Sunday was rough...

Sunday night, we carved pumpkins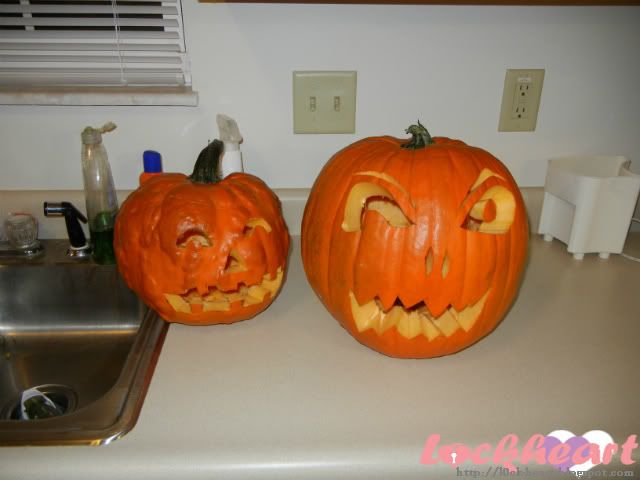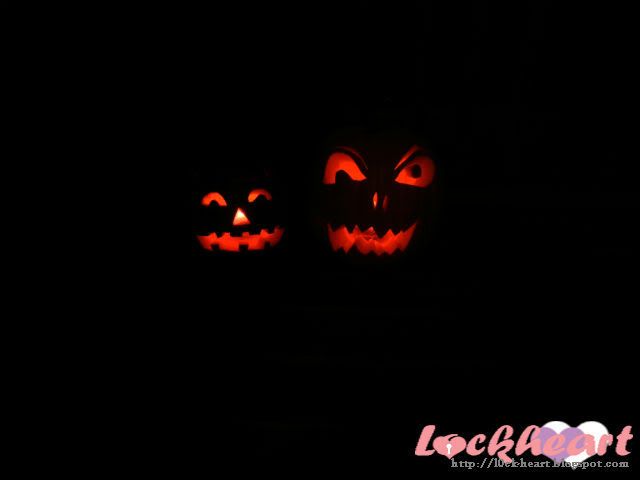 This was the first time I've ever carved my own pumpkin! Some advice though... the warts are SO HARD! Even big strong Bruce was having trouble carving through some spots!


FINALLY! I made apple pie from scratch last night. I LOVE baking SO much, so this was very therapeutic for me.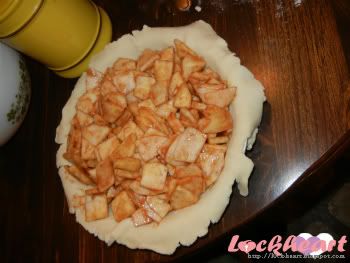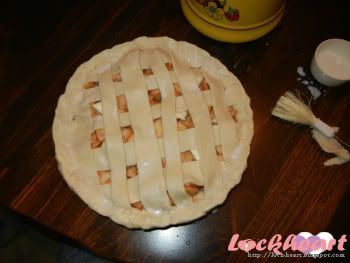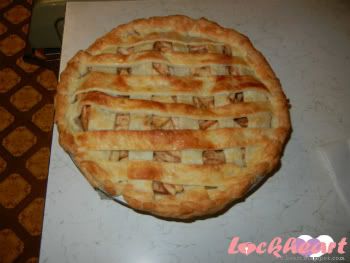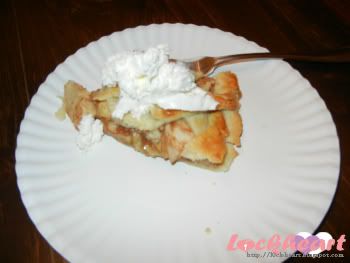 SOO delicious! I've gained 6 lbs in one week from stress and over eating, but my diet is going to have to wait until the pie is all gone. Hopefully I can get everything under control by then! :)

Phew! OK, I think I'm all caught up now.



posted by l0ckheart @ 9:28 AM

------------------------------------------------------------------------------
Newer Posts
Older Posts