Now, for somethng completely different... :: Sunday, November 20, 2011
Kind of an inspo post, kind of a makeup play post xP

I've been toying with this for awhile just cause it's fun to play with your makeup sometimes! I don't usually have enough time to do this because I'm currently working 3 jobs! SO, I toss on my usual makeup and run out the door! BORING!

So, I was flipping through an old issue of Ageha and musing about the makeup. I don't often look through Ageha because it isn't really my style, but I do enjoy the makeup sections. They honestly have a good range of styles/shapes in their makeup.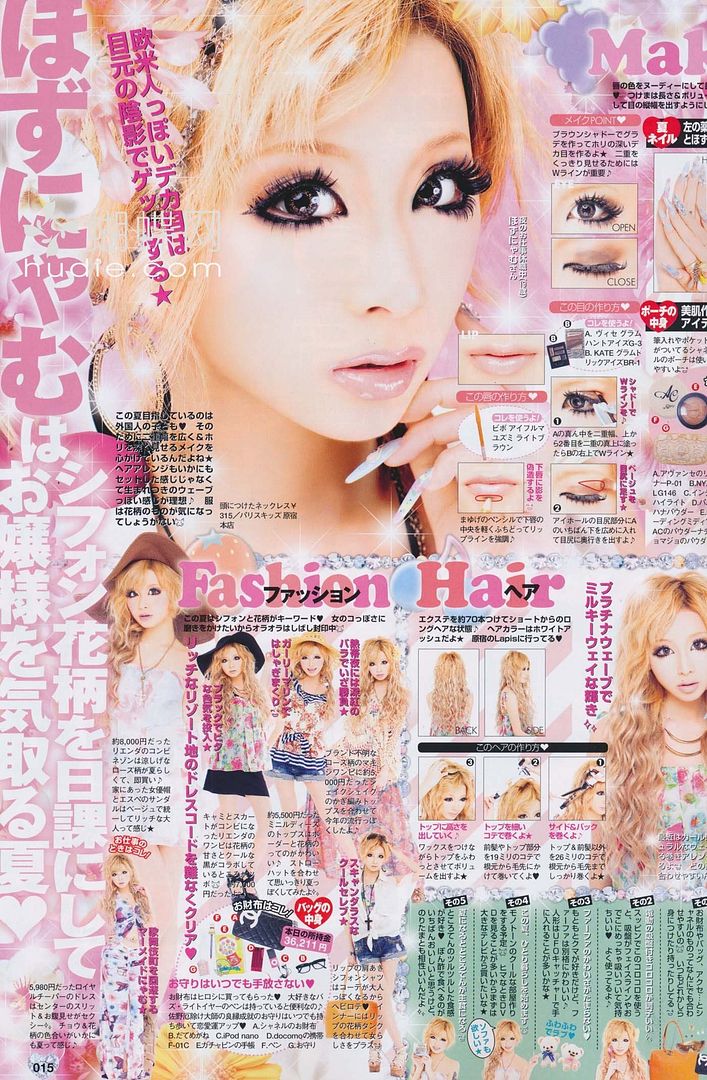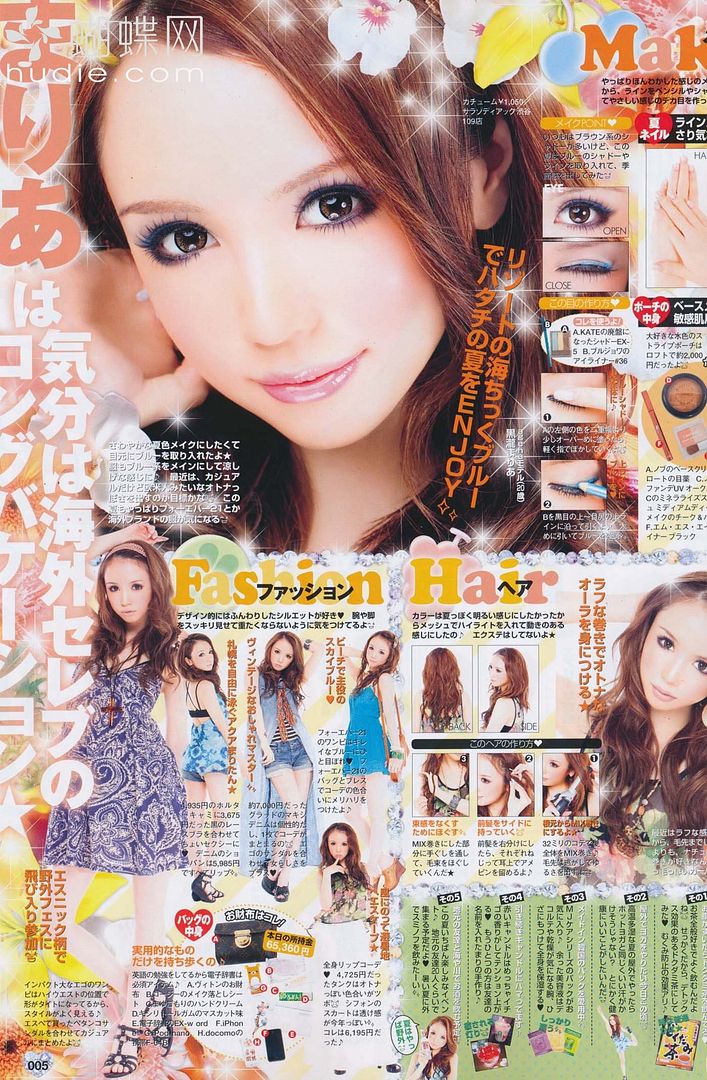 Well, I had a little time the other night after work... It's been MONTHS since I've even given the more harsh/dark makeup a try... and this was the result!

Remember, this is NOT my style what-so-ever. I appreciate it and think it looks awesome on so many people, but not me :))

And, I took LOTS of pictures because I couldn't really tell if the pictures were good xD Enjoy (X_x)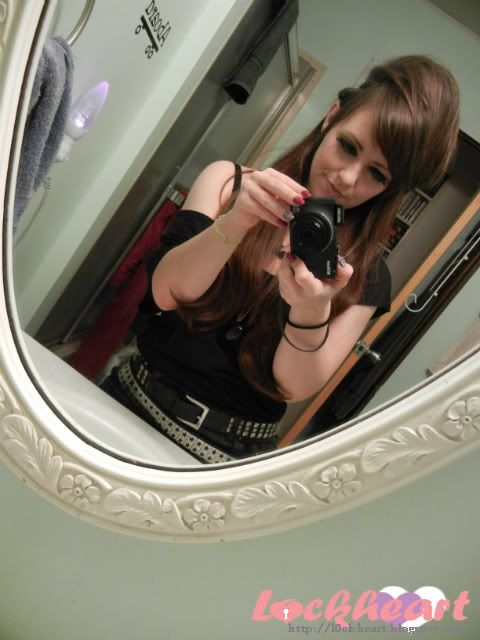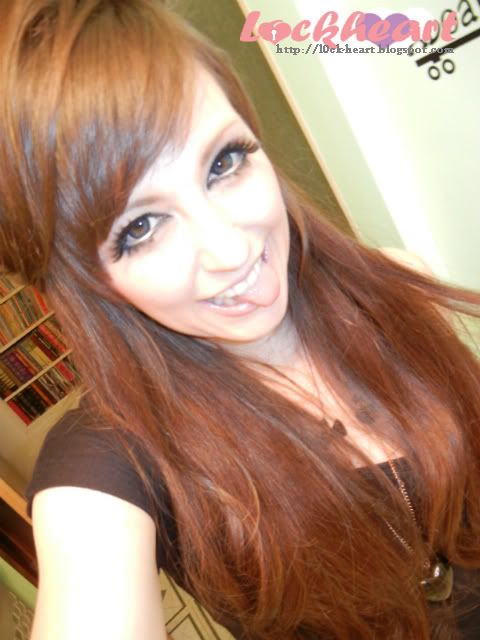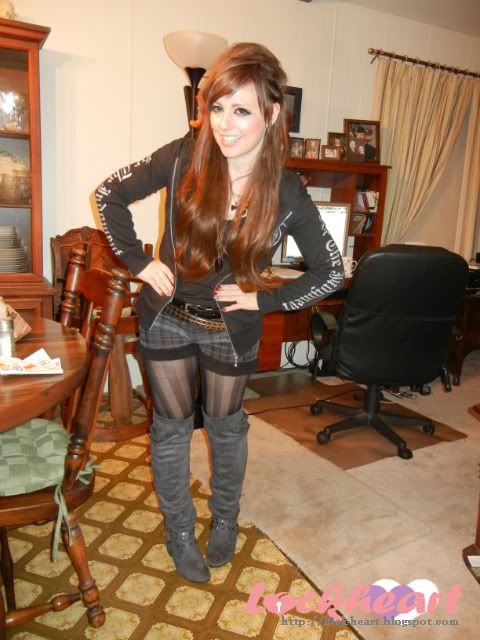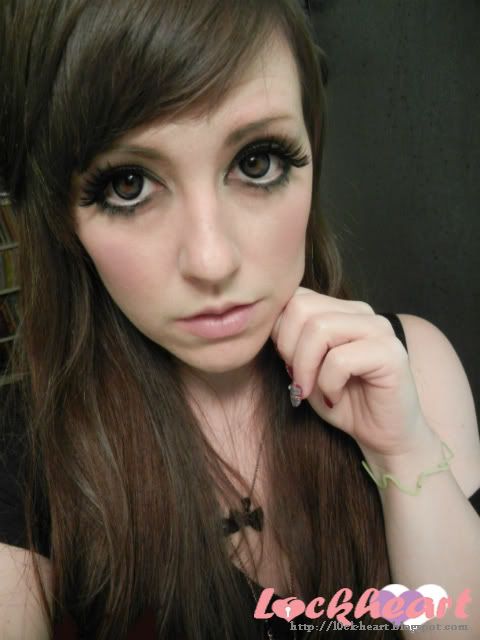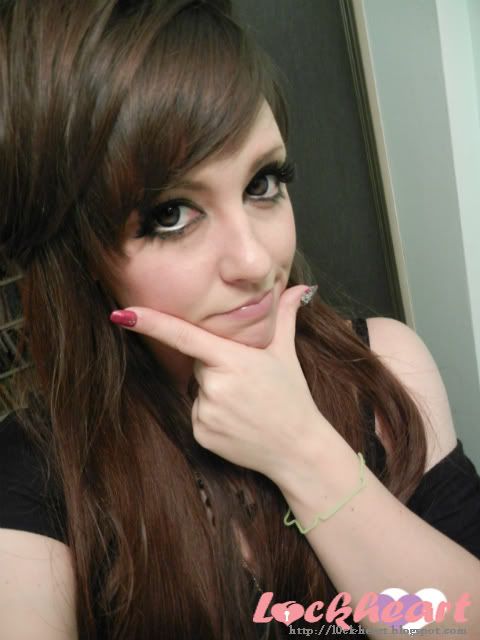 hmmm... whatdaya think?

This outfit was seriously a struggle to put together. I've gotten rid of a lot of my rocker clothes and the likes.... so I had to dig through my wardrobe. The studded belt is actually from when I was in High School... and I'm not even gonna say how many years ago that was!!

Another thing I've been looking at is the nail art pages in different magazines!
The nails I'm wearing right now were inspired by a set I saw in Zipper magazine!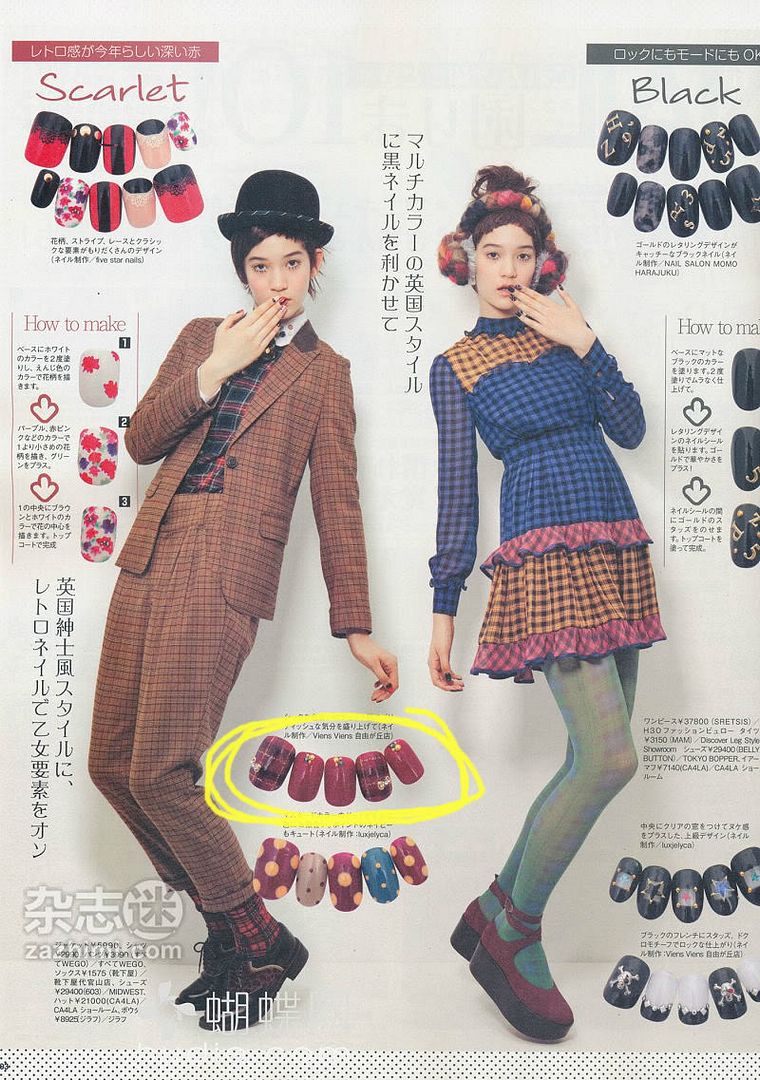 and Mine~



AND~ another pair I've made but am waiting to wear in Japan~~

Inspo:



Mine!~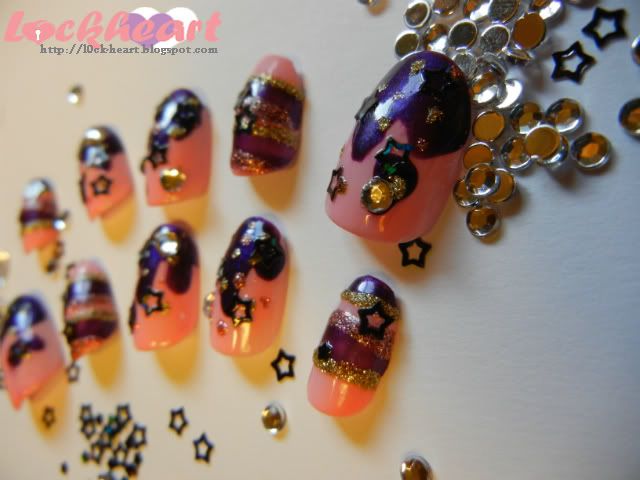 As always, it's great to get inspiration from magazines or other people, but making the style your very own is the most important of all. If what you're wearing or doing isn't fitting YOU, there's no way you can feel confident in how you look!!
Also, making the style yours sometimes means people are going to tell you you're not doing it right. WHO CARES! Just DO YOU! and have fun with it. If people are getting you down and you're feeling awkward, stop and figure out what is best for you. Maybe what others are suggesting is best to be ignored (not always mind you, but people are always full of advice that doesn't always apply to you). :)
So says the great Rachel... or something.

posted by l0ckheart @ 3:43 AM

------------------------------------------------------------------------------
Newer Posts
Older Posts