So much to do, no time to do it! :: Friday, December 16, 2011

AHHHH Christmas is coming right around the corner and I'm not nearly ready for it!! Luckily, I have everyone on my gift list finished EXCEPT my Grandfather... I just have no idea what to get for him, and I really don't have a ton of time to figure it out either!!
My schedule until Christmas!


As you can see, I've only had 2 days off this month, and I work 13 days in a row with no break!!! Every day until Christmas... then It's Christmas day!!.. then the day after Christmas I have a 4 hour drive to Chicago, then next day we FLY AWAY TO JAPAN!!!!!!!
Freakin' BUSY!!!

My room hasn't been cleaned properly in ages, and I am so tired on my off day, that I can't be bothered to worry about it. Plus, every off day I've had a soccer game that day, too!
No rest for the weary!!

Blah blah blah!

So, I work in a soap and perfume store right? Which leads me to buy TONS of soap and good smelling things! I just can't stop! The sales are all to good and smelly things are a weakness of mine (like candles). So here's my haul over the last 3 weeks!



Body soaps! I have 2 bottles of each (3 of some of them!) They all smell heavenly! My very favorites are Be Enchanted and Paris Amour! Sweet light scents that smell so yummy!.

I like them so much, that I went and got the perfumes for both!


The perfume bottles are so pretty!

I also got a couple new accessories from my other work place! We were having a buy one get 50% off the 2nd. Well, with my employee discount, that made it buy one (@40% off) and get the 2nd 50% off. A deal I just couldn't let go!



Message in a bottle and Peacock!



AND! random inspo spam! I gathered these from random tumblrs :)


A couple natural styles, a couple different shapes of eyes, and a couple different looks! I just really liked them all a lot. I wish I could be as adorable and beautiful as these gals!!

So, obviously, with all the work I've been doing, I haven't had a lot of time to look pretty most days. It makes me SOOOO sad! But, I need the money so I can spend Spend SPEND! while I'm in Japan... plus, I'll have 13 days to doll up as much as I desire soon!

But, I did get a chance to look nice one day!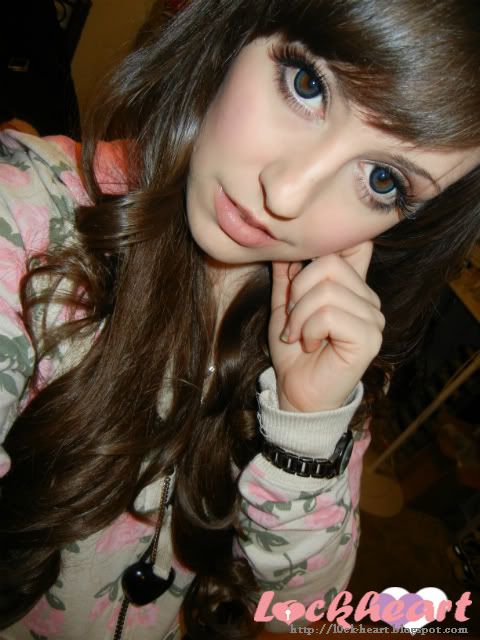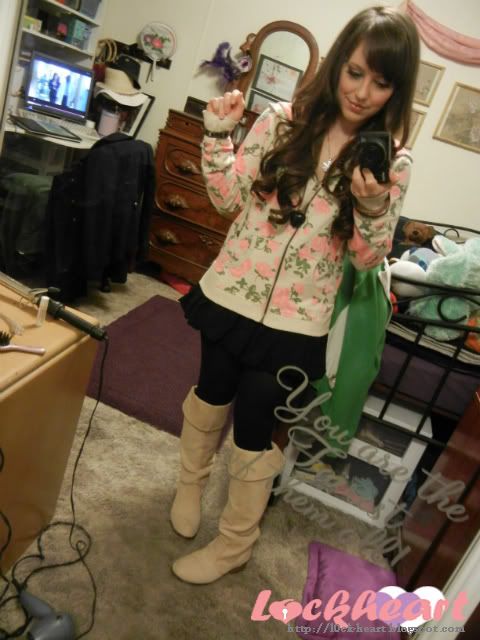 I'll try to blog again soon, but with my schedule, I don't know when I'll have something interesting to blog about!! And, then I don't know how much computer time I'll have once I'm overseas!
But, if you guys don't hear from me until I get back, expect HUGE updates coming!


posted by l0ckheart @ 11:23 AM

------------------------------------------------------------------------------
Newer Posts
Older Posts