I'M ALIVE! :: Friday, January 13, 2012
Not quite ready to start making posts about my trip quite yet. Just had my first full day home yesterday and already today I have to work! BOO! So, I'm getting all my pictures in order, trying to collect pictures from all the various sources, and realizing I did a piss poor job of actually taking pictures!
Being ridiculously busy does that though! Luckily, I have friends that hopefully picked up the slack a bit!

So, right now I leave you with an OMAKE picture!

Me, loaded down with about 1/5 of what I bought on the 1st at the New Years Sales! This picture also gives you an idea of how much of a midget I actually am.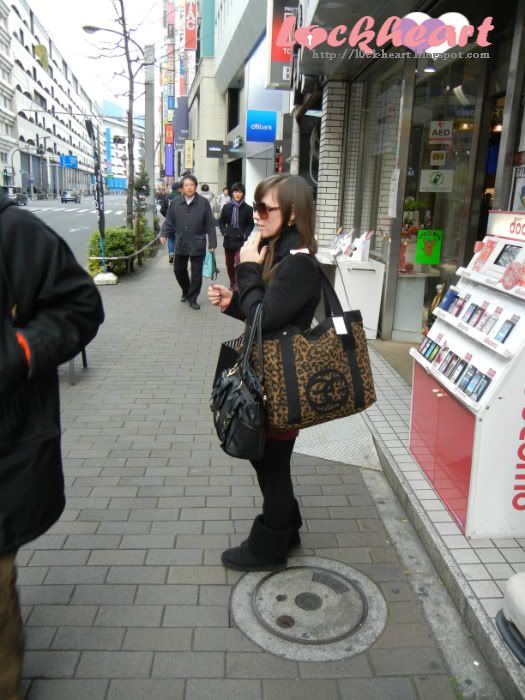 Also, wanted to give a HUGE Thanks out to ROX and lensvillage for choosing me as the winner of their giveaway! I know, actually the random number generator chose me... BUT, they gave me the chance to be chosen!!!

THANK YOU!

I'll show you all the lenses I picked once they arrive!

And, tons of Japan stuff to come... 'gets', outfit posts, some really boring makeup posts (not gonna lie, I was slackin'!), general Japan posts, and thoughts about this and that! Stay tuned!

posted by l0ckheart @ 11:57 PM

------------------------------------------------------------------------------
Newer Posts
Older Posts